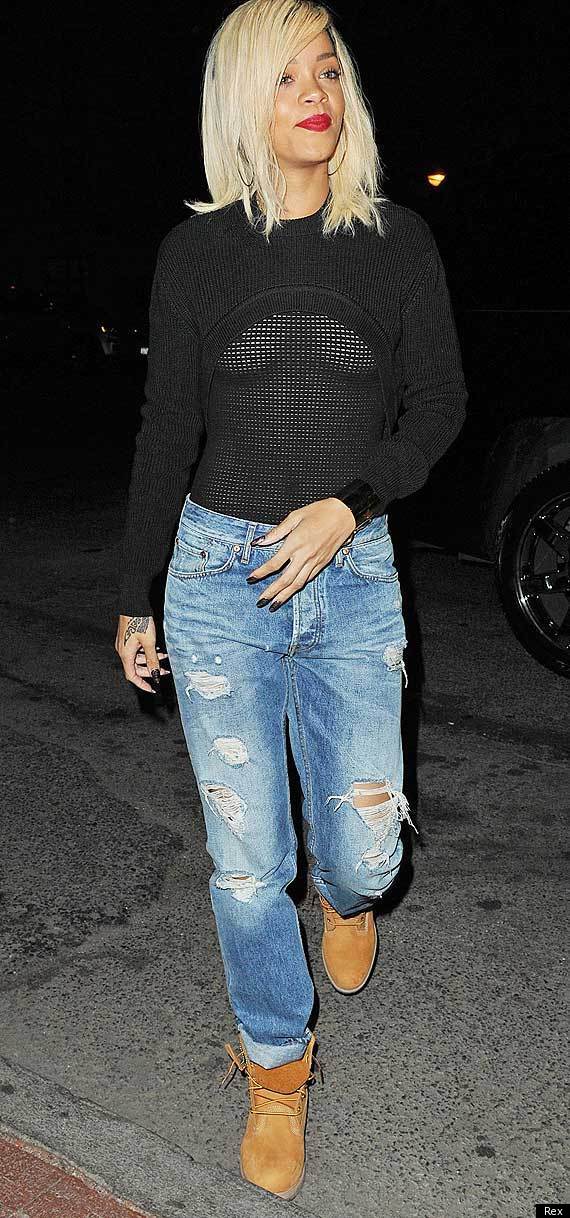 Whilst most of the planet don't seem to be tiring of Rihanna flashing her bits left, right and centre on what seems like a daily basis, not everyone is quite as impressed.
The singer was at it again this weekend as she headed out to dinner in New York in a mesh top that clearly showed off her boobs. But her constant flesh flashing has upset family friend and Barbados pastor, Bishop Vibert Lowe.
The 64-year-old has said that those close to Ri-Ri - who attended the pastor's church every week before hitting the big time - are concerned that the 24-year-old is not setting a good example to her young fans.
"A lot of people are praying for her and hoping that she will drop these bad habits," he told The Sun.
"We feel it's wrong for her to behave like this. As a young lady she's not setting a good example."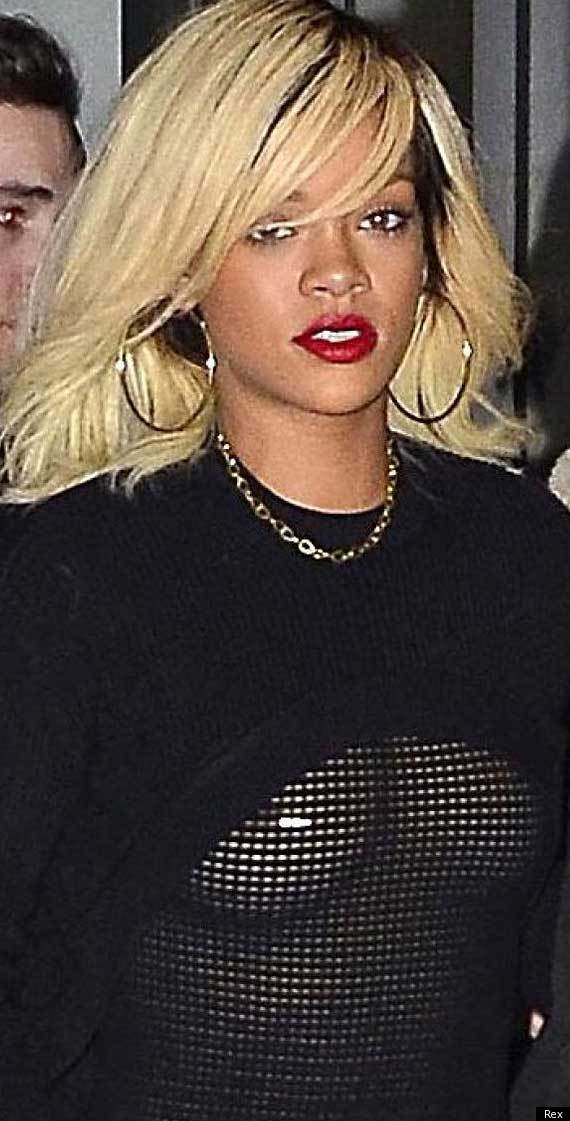 And he's not the only one who has spoken out against the singer's raunchy image. Fellow pop star Will Young has also said he thinks she's a bad role model.
Speaking to Yahoo, he said: "I don't think Rihanna is a massively great role model for women, her lyrics aren't empowering. She's a brilliant pop star and recording artist but her lyrics are not empowering - young girls have to listen to those lyrics.
"I saw Rihanna kissing a girl in one of her videos and I thought, 'Who is this for? If you're going to do it just go the whole way like Madonna did and have sex on a bed'. Women in a patriarchal society should be empowering and owning their bodies; I don't think Rihanna is. I feel quite strongly about this."
CELEB PICS OF THE DAY