Rihanna may have conquered the pop world - her success on the big screen will have to wait until next month to be proved.
That's when her much-hyped appearance in blockbuster Battleship hits cinemas - in 11 April in the UK.
She appears alongside Liam Neeson, Alexander Skarsgard, Taylor Kitsch and Brooklyn Decker in the tale of big ships, bigger guns and even bigger alien-types. Director Peter Berg has told HuffPostUK that Rihanna put in a hard day's work every day on set, including many hours bobbing round on the ocean surface as she and her co-stars faced the scary beasts, and that he hopes audiences will be pleasantly surprised by the energy of her performance.
We'll have to wait until 11 April to make up our own minds, but in the meantime, here's another trailer above: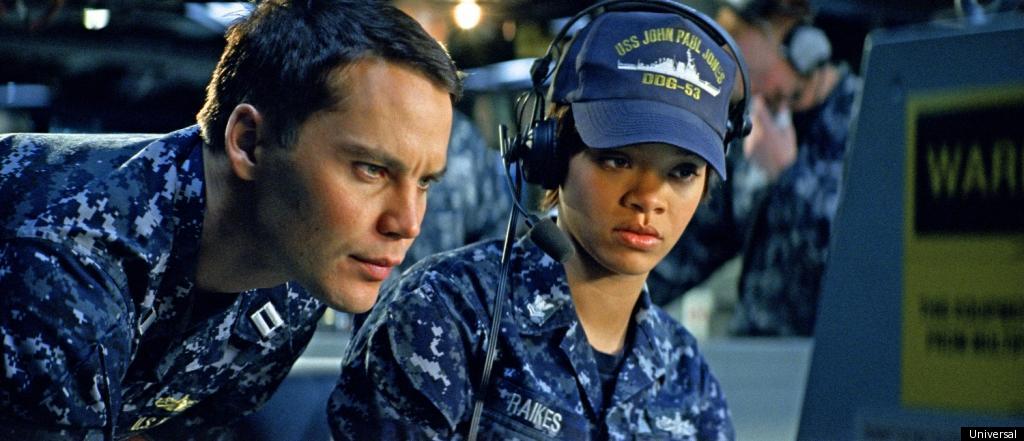 Rihanna in action with Taylor Kitsch