Nokia unleashed several phones at Mobile World Congress so we thought we'd pitch two of the Finnish company's big beasts head to head in a battle of specs.
First up was the Nokia 808 Pureview, which runs on Symbian and whose massive 41 megapixels made it a show stopper, leading to plenty of exclamation mark-filled tweets guffawing at the mass of pixels.
With a Carl Zeiss lens twice the size of other phones, the 808 Pureview is a super-high quality point and shoot camera that takes in a huge amount of information, allowing you to zoom deep into each shot you take. It can make calls too.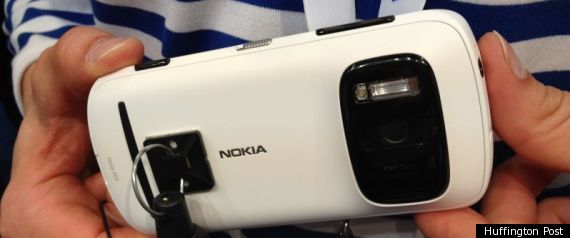 Easy and intuitive to use, the 808 Pureview's autofocus mode allows you to focus with one sweep of your finger.
Behind the scenes there's 512MB of RAM and a 1.3GHz single core processor. Pureview will plug straight into your HD TV enabling you to view the amazing photos you've taken at high res.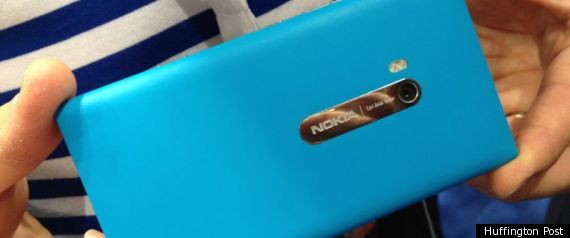 Now to the massive Nokia Lumia 900, first announced at CES, and celebrated at MWC.
Running on Microsoft Windows OS, it's the Big Daddy that's taking on the serious market-leading smart phone set..
It's top of the line at Nokia, and will now feature the Nokia Reading book store on its huge 4.3" screen.
The AMOLED display screen is lovely, complemented by an 8 megapixel rear-facing camera with Carl Zeiss optics and a front-facing 1MP camera with built-in video calling.
This is less a snapper's camera, more a big beefy e-reader that wants you to love Windows again.
Watch the video above for more details of how the two compare and contrast.