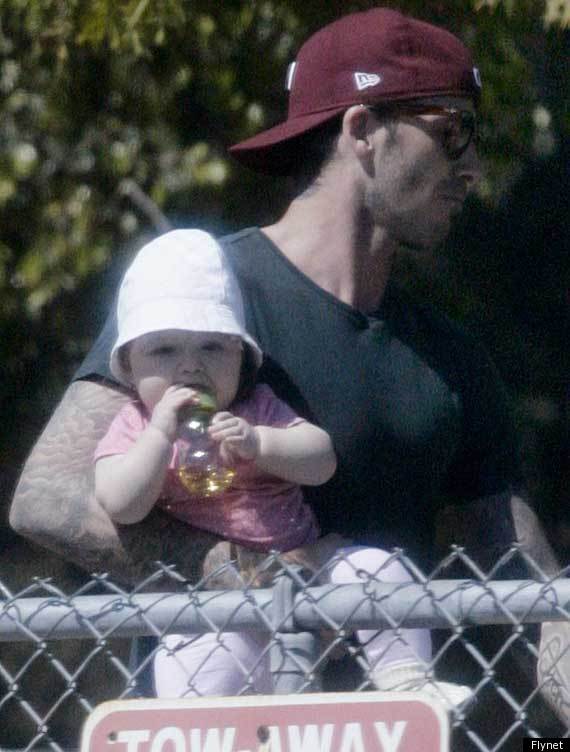 David Beckham swapped a basket ball for his daughter on an outing to the park at the weekend.
Becks carried his eight month old daughter Harper Seven in his arms as he headed to his local park in Brentwood, California. Ball carrying duties were left to his son Romeo who joined his dad and little sister at the park to shoot some hoops.
The footballer - dressed in shorts and sunnies - made the most of the LA sunshine but made sure little Harper was well protected - covering her head up with a white hat.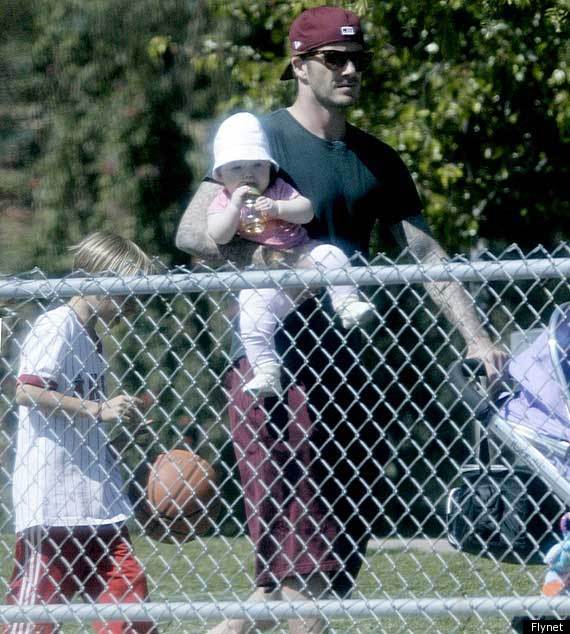 Nine year old Romeo wore the Los Angeles Angels baseball team kit - not his usual style according to his dad.
"Romeo is the fashion one," he told The Sun. "So he'll go in and pick up skinny jeans and a vintage T-shirt and a funny hat."
He also revealed that his kids now speak with American accents and it seems he isn't completely immune to picking up a Yankee twang either.
"I catch myself calling my kids 'dude' every once in a while," he said. "So there are a few words creeping in. And using American words like elevator instead of lift."
CELEB PICS OF THE DAY