Sian Williams has presented her last Breakfast show on the BBC, after 11 years on the red sofa alongside Bill Turnbull.
Williams welled up as she made her final bow, despite saying earlier this week that she had been working on an "anti-crying stratergy".
She told her co-hosts and production team: "Thank you, you have been brilliant for 11 years."
And she added to Turnbull: "We've been friends for 20 years, and you're still my best friend.
"Thank you to the viewers for being loyal and passionate and caring about the programme. I've had two children on this sofa, not literally.
"You've been such a wonderful audience, thank you. I will miss you hugely."
During the programme, viewers were given an insight into Williams and Turnball's strange warm-up routine, which revealed how, 15 seconds before the show every morning, they shook their hands out in front of them.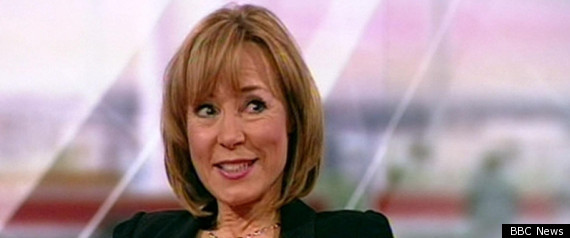 Williams quit her early morning job instead of relocating to the new BBC studios in Salford, citing family reasons.
She has now quashed any rumours of plans to defect to ITV. She told the Daily Mail: "I'm with the BBC. I'm really looking forward to doing the Olympics and going back to the news room, and this new gig on Radio 4. I'm really happy."
And added: "The BBC is in my blood."
Turnbull will continue to host the show when it moves to Salford, alongside Susannah Reid, who already presents weekend Breakfast.
Meanwhile, Williams will rejoin Radio 4 on a Saturday Live programme, as well as presenting BBC One bulletins and Olympics coverage.