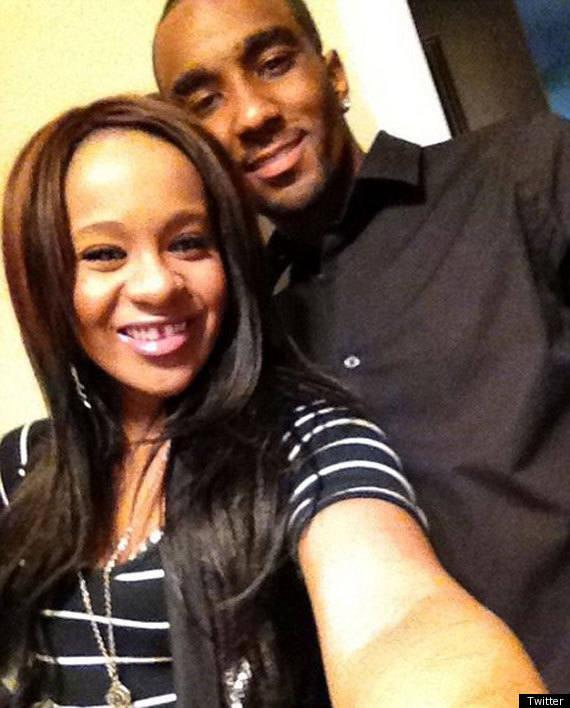 Whitney Houston's grieving family have been rocked by the news that the singer's daughter Bobbi Kristina has gone public with her 'unofficial' adoptive brother.
And now Whitney's mother Cissy has come forward to blast her granddaughter, calling their relationship 'incestuous'.
Nick Gordon was welcomed into the family aged 12, after Whitney took him in when his father went to prison and his mother was unable to look after him.
But despite not being blood relatives, Cissy has been left upset by their union, telling website TMZ: "What they're doing is incestuous".
The couple are believed to have got engaged earlier this week, and Bobbi has been spotted wearing a large ring on her wedding finger as she stepped out with Nick in the States.
A source told the US' Star magazine: "Nick proposed to Krissy on March 10, and she said yes. Krissy said Nick is the only person she trusts in the world. They have a very deep connection."
Nick took to Twitter to respond to criticism of their relationship earlier this week, writing: "Yea we got a little closer and what!!! All the haters that dont know us or th real story can't un follow me. I don't give a f**k.
"I've proved my loyalty to her and the Houston family. I don't owe any of you anything. Ha I don't even know y'all haters...Some ppl have no lives so they gotta be in ours."
It was previously reported that Cissy had attempted to get Nick evicted from Whitney's home after her death, with a source telling TMZ: "Cissy Houston believes Nick is a bad influence on her granddaughter and wants him out of the Houston family home in Atlanta."
STARS PAY TRIBUTE TO WHITNEY