George Clooney has been arrested after protesting outside the Sudanese embassy in Washington.
According to reports, the 50-year-old and his fellow activists had arranged to get arrested by standing on private property outside the embassy to bring attention to issues within Sudan.
TMZ claimed Clooney's father, Nick, had also been arrested.
The actor's publicist told TMZ: "They were protesting the violence committed by the government of Sudan on its own innocent men, women and children. They were demanding they allow humanitarian aid into the country before it becomes the largest humanitarian crisis in the world."
He was led away from the scene in handcuffs and bundled into the back of a police van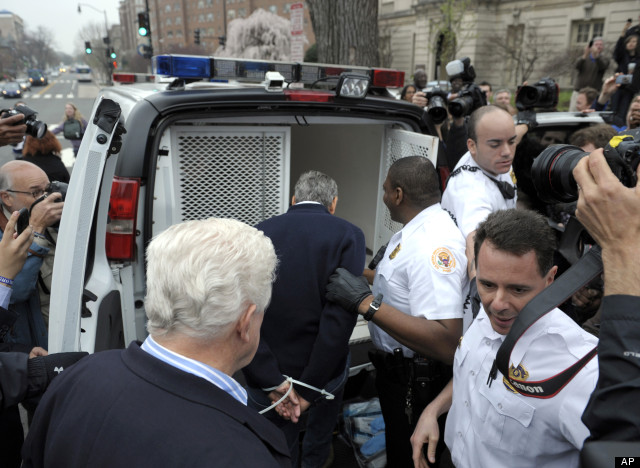 Washington Post reporters tweeted photos of the actor and fellow protesters in the back of a police van.
Clooney, who recently attended the state diner in honour of David Cameron, was in Washington to speak to Barack Obama about the issue of Sudan.
"When the rainy season starts, it is impossible to get through," Clooney told reporters. "There is a very, very great possibility of a lot of people starving in the next few months."
He has been a vocal campaigner on the issue. On Wednesday he accused the Sudanese government of committing "war crimes, and recently returned from an eight-day visit to the country.