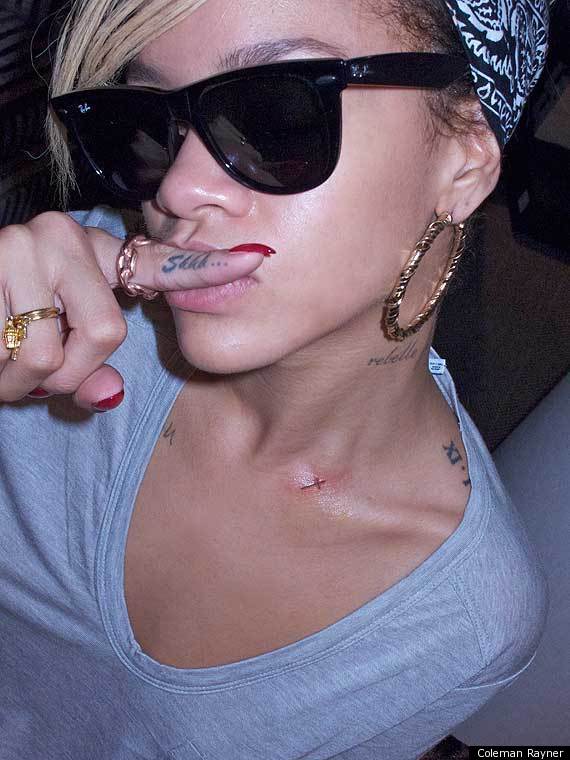 We have a feeling Rihanna has a very low boredom threshold. When the singer's not getting her kit off, she's getting a new tattoo.
She might only be 24 but the singer has already been inked 14 times and now she's made it 15 with a brand new crucifix design on her collarbone.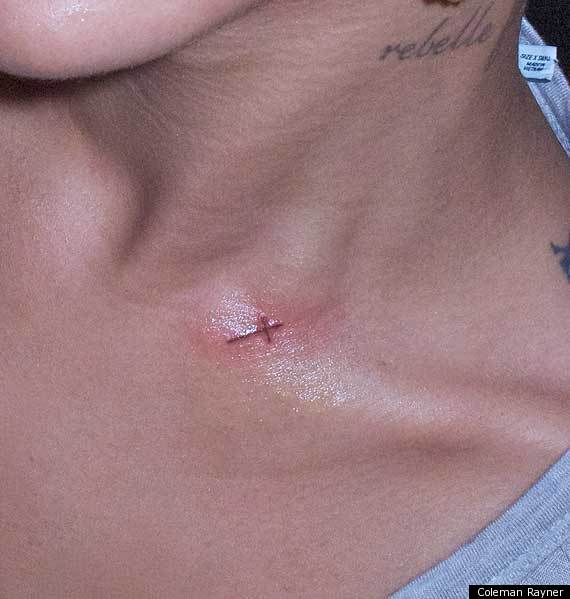 Ouch.
The singer popped along to her favourite tattoo artist BangBang's studio in New York to get the latest design completed. It's not the first time he has tattooed the singer - he was also responsible for the controversial gun design she had done on her rib cage in 2009, which came just months after her Grammy night fight with her ex Chris Brown.
BangBang told MTV News at the time: "People are going to react all different ways. She's great. She's perfect. We had a blast, and we had a lot of fun."
He is also responsible for the Roman numerals on her shoulder, the stars on her back and the word 'Shhhh' on her finger (above).
Other tats in Ri-Ri's ever-growing collection include the phrase 'Never a Failure, Always a Lesson' scrolled across her collarbone, a skull and cross bone on her ankle and a star in her ear.
WHOSE TAT IS THAT? GUESS THE CELEBRITY INK