Tulisa Contostavlos has blasted Dappy after he confessed to being lonely without his N-Dubz bandmates, declaring: "You know my number, mate. Man up and call me!"
Dappy recently poured his heart out and admitted life has been tough for him while Tulisa and Fazer have been busy working on solo projects.
He moaned: "I'm not gonna lie. I haven't seen or spoke to T or Fazer for months and it's tough. It's not the same.
"We were together for so long and now it does get lonely."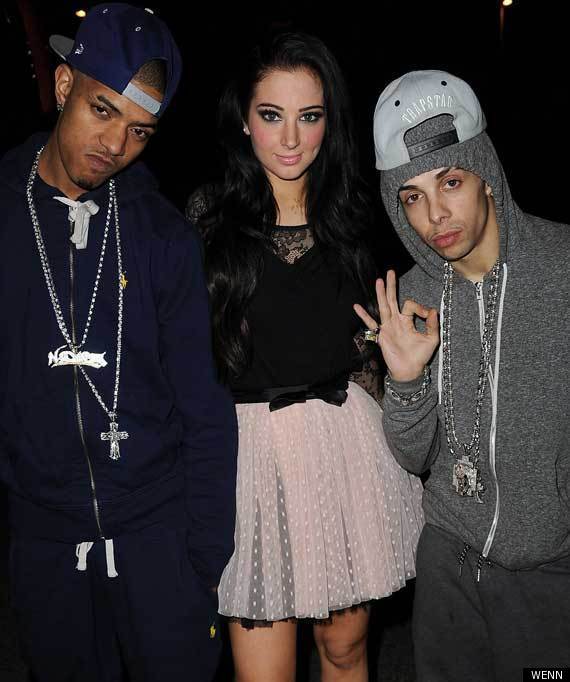 But Tulisa, who is also Dappy's cousin, insists the rapper only has himself to blame for not getting in touch with her.
In a Twitter rant, Tulisa raged at Dappy: "U know my number mate... I don't know urs cus u aint gave it 2 me since u changed it... so don't gass the fans, u wanna talk I'm here.
"Don't make me start talkin real cus u won't like it nor will the fans, man up [and] call me... don't reply 2 me by tweet, pick ya balls up call me, I got a new place, cum stay, but don't b an ass."
She then told fans: "Pls remember... Dappy left N-Dubz, that's y we split... He left n got a new num n I aint heard from him since, he aint called or made contact, just talks 2 the press about me... Sayin he misses me but where the hell's my call, I don't even have his num! Had 2 txt me dad 2 pass a message 2 him... Ask him the last time he tried 2 call me."
TULISA'S LA LOOKS