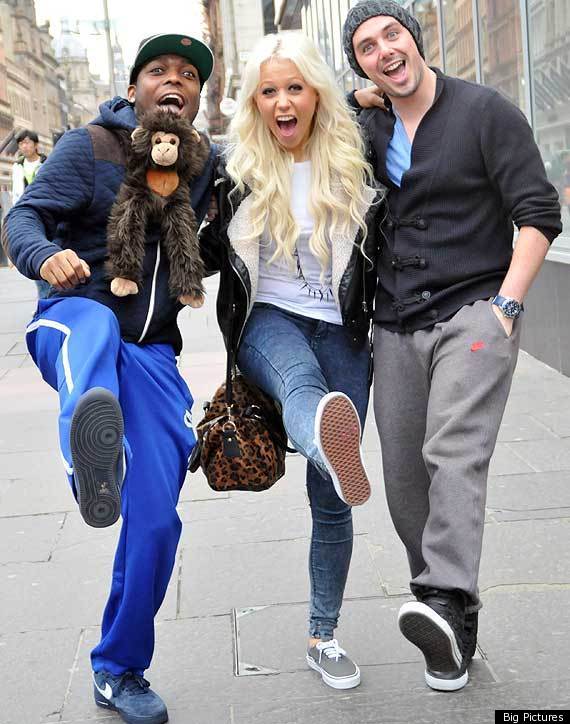 We must admit that all those rumours about Britney possibly joining the judging panel of the US X Factor made us forget all about the show's 2011 UK finalists - but here they are to remind us all that they do in fact still exist.
Amelia Lilly was snapped with The Risk boys Charlie and Derry (complete with furry friend) as they did a spot of sightseeing ahead of three nights at Glasgow's SECC as part of the X Factor Live tour.
It sounds like all that traipsing around worked up quite an appetite too because it wasn't long before they found their favourite eating establishment - Nandos.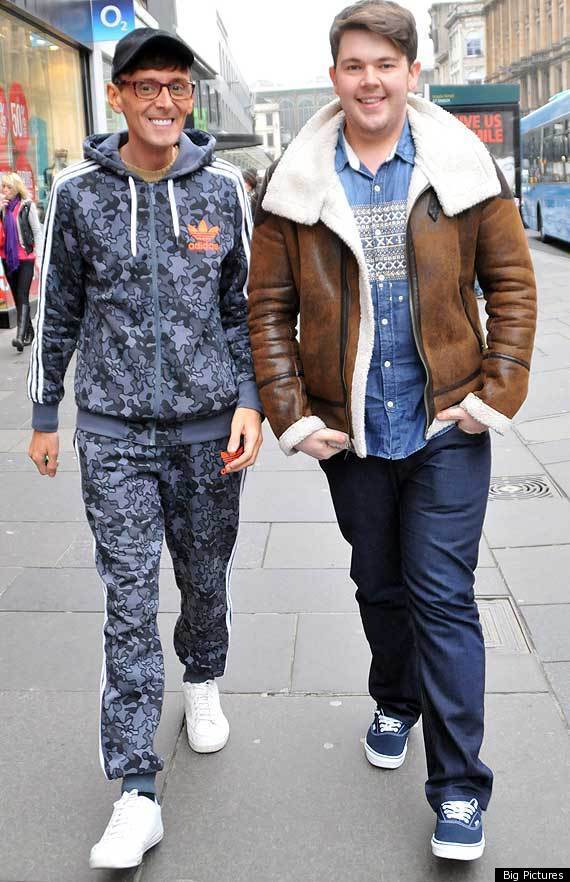 While Amelia and the boys took in the sights and stuffed their faces, Johnny Robinson and Craig Colton had far more important things on their mind - shopping.
The pair were spotted squeezing in a bit of retail therapy in between rehearsals but Johnny was hoping for some tips, tweeting: "I hope they got some great shops in Glasgow any recommendations x"
Let's hope he managed to find a replacement for that trackie he's wearing, eh?
X FACTOR'S BIGGEST LOSERS
X Factor: The Biggest Losers