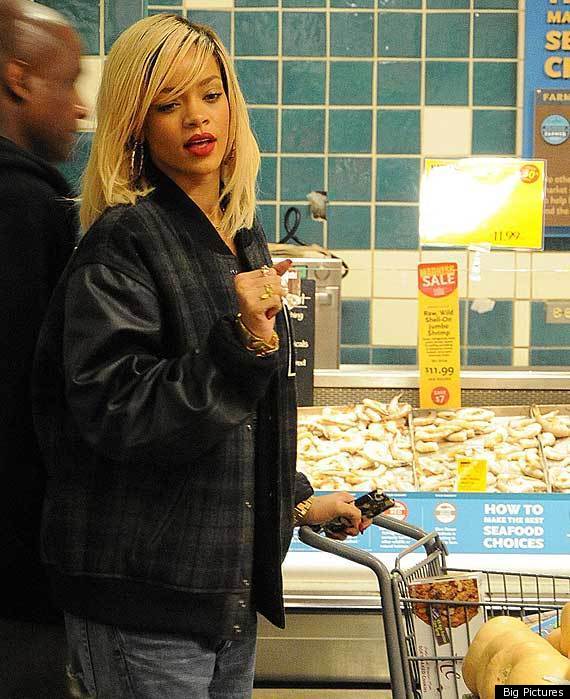 She might be one of the biggest stars on the planet but after clapping eyes on these pics of Rihanna doing her own shopping we love her just a tiny bit more - and we didn't even think that was possible.
Ok, so she's not quite like the rest of us - she did have a heee-uge burly minder in tow - but look, she's pushing her own trolley and everything.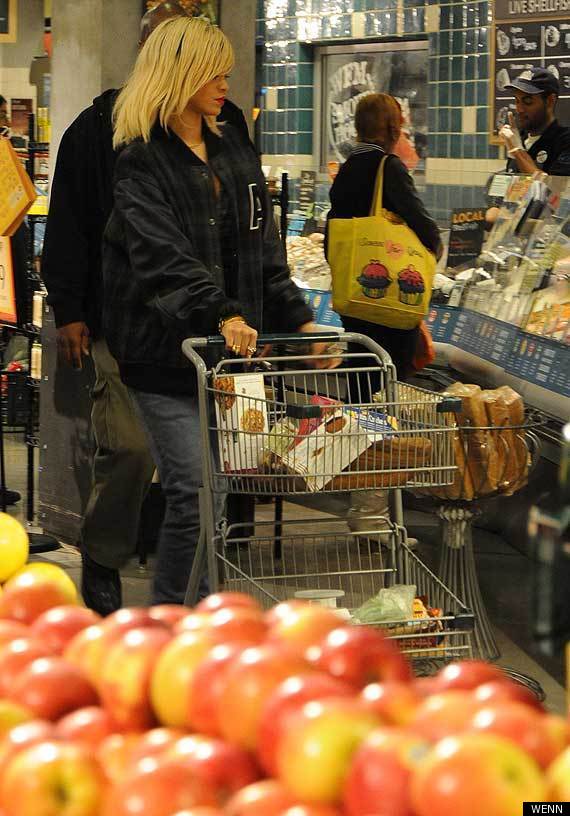 It looks like Ri-Ri could be stocking up on some of her favourite grub after admitting she doesn't like her new slimline figure. The singer has lost weight since doing the Five Part Diet, which involves eating five small meals a day and exercising five times a week.
"It's annoying because now I don't have a butt and I have no boobs," she said. "I already had no boobs to start with. So annoying! I'm eating everything."
Oh well, every little helps, eh Ri-Ri?