Actress Chelsee Healey is making a splash - by performing a Strictly Come Dancing routine while submerged.
She and last year's contest winner Harry Judd can be seen taking their partners for an underwater turn.
The dancers slipped on scuba gear and goggles - along with the usual sequins - for a Sport Relief stunt.
Judd teamed up with Aliona Vilani to revive their winning partnership, while Healey was back with Pasha Kovalev as Strictly went beneath the waves for for the first time.
They performed their moves to Take That's The Flood and Bobby Darin's Beyond the Sea.
Healy said she is not exactly a water baby. "I wouldn't say I'm a strong swimmer and I'm not that keen on water either," she said.
"I like to bath in it but that's about as far as it goes."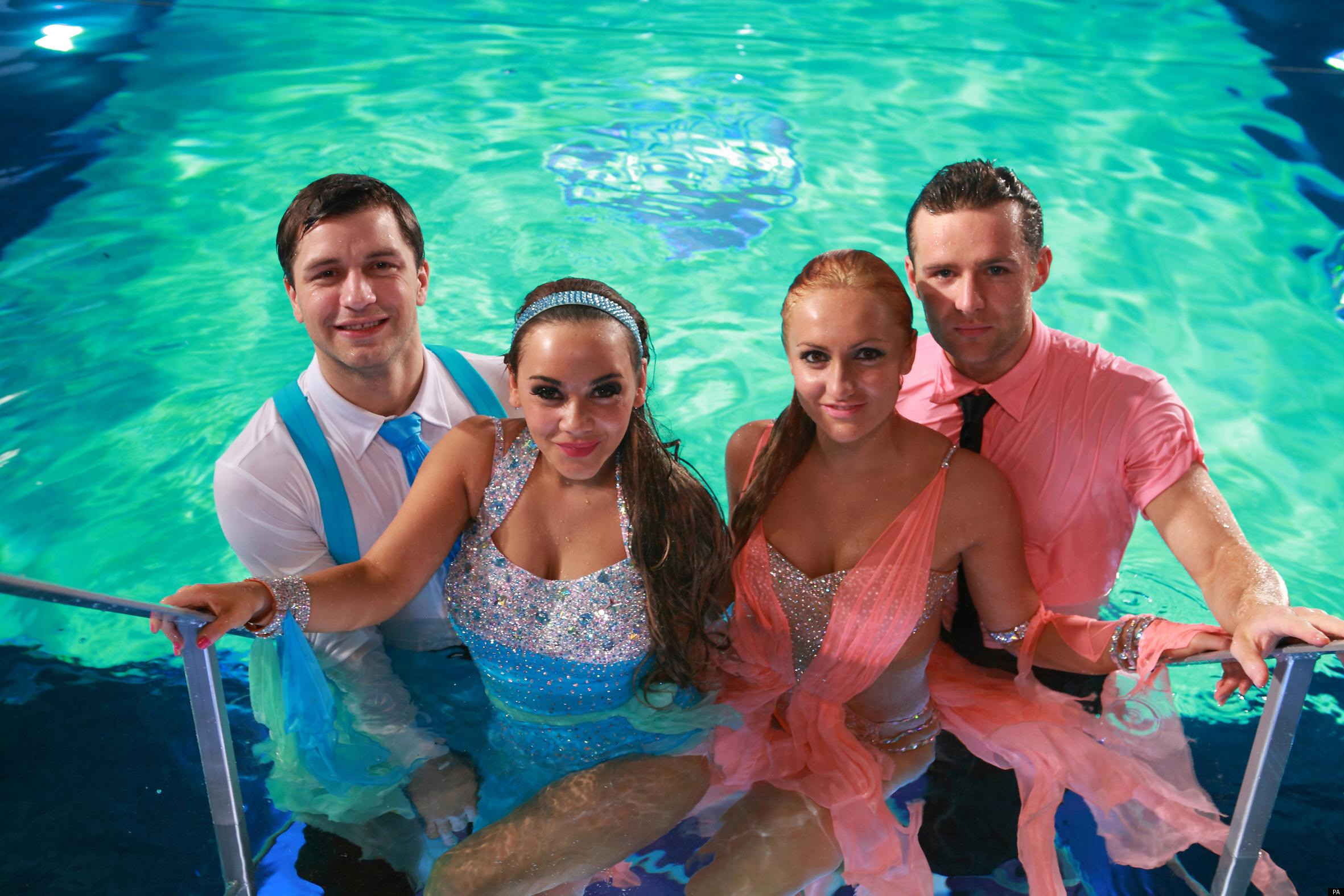 Pasha, Chelsee, Aliona and Harry take to the water for Sport Relief
And Judd admitted: "When I first heard about Strictly Underwater, I thought 'How is that going to work?'. I didn't quite understand what they meant and I didn't think it would work - but it does."
BBC1 will screen an evening of programmes for Sport Relief night on Friday from 7pm.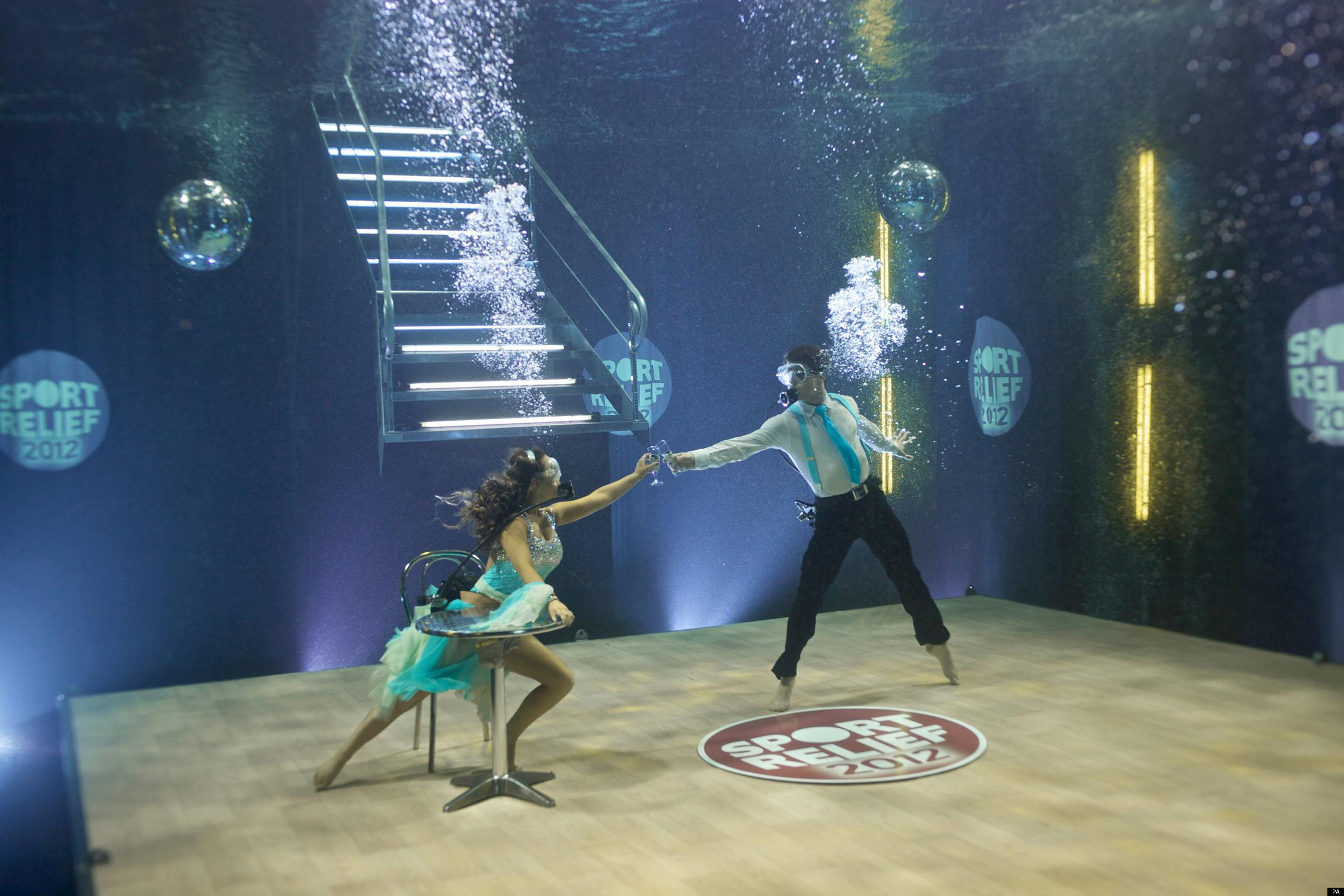 Chelsee goes for a tango with a twist with Pasha