 She turns 36 tomorrow but if reports are to be believed Reese Witherspoon will have something extra to celebrate - a new baby.
According to Us magazine, 'multiple sources' have confirmed the Oscar winner is 12 weeks pregnant with her third child - her first with second hubby Jim Toth - who she married last March.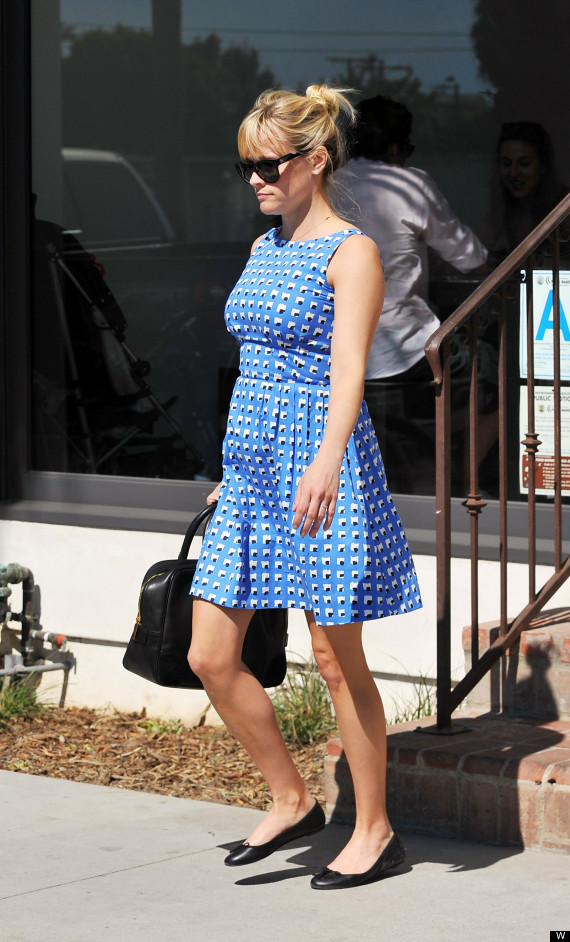 "Reese is right around 12 weeks," a source told the American mag, adding that the actress was "not planning to announce it." Reese already has a daughter, Ava, 12 and a son, Deacon, 8, with her ex husband, actor Ryan Phillippe. The couple split in 2006 after seven years of marriage.
Another source told the magazine: "The timing is right. She's so happy."
Reese recently revealed that she relies on other mothers' advice when it comes to her older children.
She told Daybreak: "I don't know anything about teenagers so I'm on a big learning curve here.
"This is the time where I start asking all my friends who have kids who are older, 'What do you do about a cell phone? What are your rules about the computer? Is she allowed to go out with friends or is she not?' So I learn a lot from other mothers."
And Reese also hinted that she might have been getting a little broody too.
"It's great to have older children," she said. "There's a little sadness as they're growing up and walking away from you, but it kind of changes the whole dynamic.
"And certainly I can't keep up with her homework anymore. My daughter will ask me something about famous composers, and I have no idea what she's talking about. So that's kind of nice – it's like I'm learning from them and it's kind of nice being a mum of older kids.
"But I like babies too, I hug all my girlfriend's babies – they're all so stinking cute!"
> ENTER OUR COMPETITION TO WIN SIGNED JAMES MORRISON ALBUMS
CELEB PICS OF THE DAY