 The Britain's Got Talent fashion war between Alesha Dixon and Amanda Holden was heating up rather nicely, until now that is.
The latest addition to the panel Alesha dropped this horrendous clanger as she turned up to the press launch of the new series at London's BFI Imax cinema.
Yes, her dress is covered in clouds and yes, that that really is a stick-on collar and tie.
Do you think she'd been watching Britney videos before her appointment with the stylist?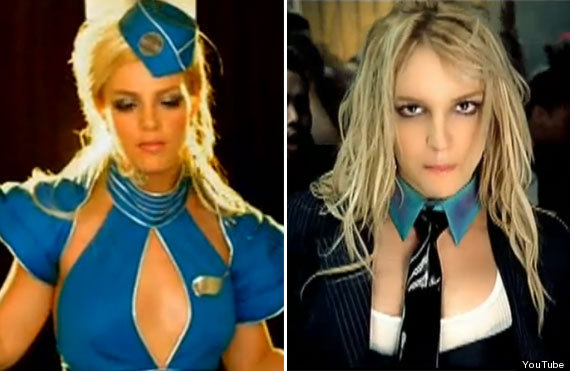 The number by designer Vivetta, also sported optical illusion black side panels, which is a trick favoured by Kate Winslet to create a slimmer silhouette.
If it helps 'Leash, we do like the gladiator style shoes.
Meanwhile, Amanda played it much simpler opting for a simple black trouser suit with white trims for the occasion. But while we've been harbouring high hopes for an amazing frock-off between the pair during this year's series, we're getting the feeling it's not going to be of the same calibre as infamous Cheryl vs. Dannii style wars somehow...
> ALL THE PICS FROM THE BRITAIN'S GOT TALENT LAUNCH