How British it was to greet a British kit with moaning. Stella McCartney has been criticised for the Team GB outfits for London 2012, with some asking where the red is. Well we have pointed it out for you.
The biggest cause for grievance is arguably at the cost of the sporting attire.
To look like Sir Chris Hoy (yes, some do), it will fetch you £160 for a cyclist's bib short and long sleeve jersey.
The Team GB football kit? £52 for men and £48 for women, with the away kit reduced to £39.
And if you fancy a pair of replica Team GB speedos for when you sun it up on holiday, that'll be £29 of your hard-earned currency please.
But shying away from dinero in a week which has seen George Osborne announce this year's Budget, here's a nostalgic look at some controversial kits from yesteryear.
Manchester United, 1995/96
A kit so bad Alex Ferguson demanded they change into blue and white when 3-0 down at half-time against Southampton, United took one point out of a possible 15 in this morose replica. So drab even Eric Cantona looked uncool, Umbro had seemingly hired the adidas designer who conjured up the so-bad-it-was-good acid-inspired Haçienda tribute, only this time he must have been on anti-depressants.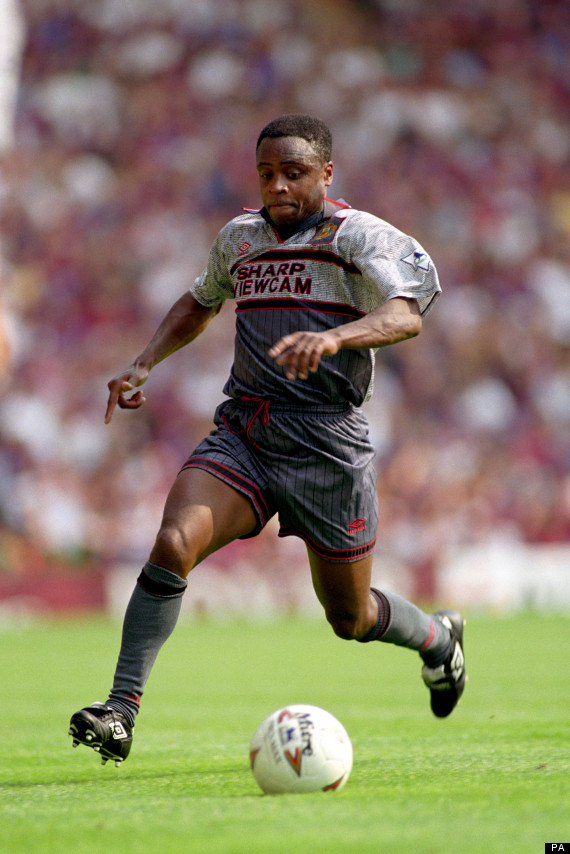 Paul 'Benny' Parker
England, Euro 96
Umbro regained their mojo in the last few years, as they attempt to compensate for their mid-90's atrocities. Here, they kitted out England in (appropriately?) depressing attire, although the Three Lions did at least win in the kit - beating Georgia in a World Cup qualifier in 1996. It is however synonymous with Darren Anderton hitting the post, Paul Gascoigne's fruitless stretch and Gareth Southgate's saved penalty against Germany.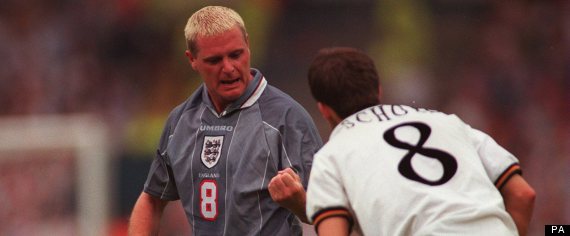 Gazza didn't take kindly to German jokes about kits
Cathy Freeman's running suit, 2000
Competing on home soil for the 200 Sydney Olympics, Cathy Freeman laid down the gauntlet to Kylie Minogue ahead of the pint-sized singer's closing ceremony performance with a futuristic running suit. Looking like Arnold Schwarzenegger from The Running Man, Freeman ran to claim gold in the 400 metres in front of 112,524 excited souls and 10 million Australians watching on television.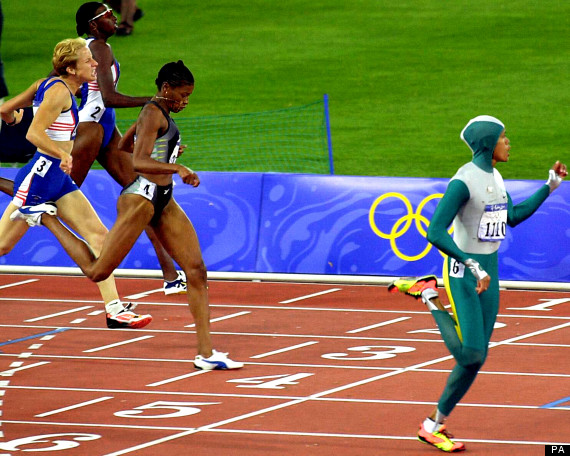 Blade runner
Cameroon, 2002
Kudos to Puma for innovation, put it's the wrong sport, isn't it? Cameroon wore this eye-catching sleeveless kit for the 2002 African Cup of Nations, but spoilsports Fifa immediately declared the kit illegal and black sleeves were added for the Cameroonian's appearance in the 2002 Japan and South Korean World Cup.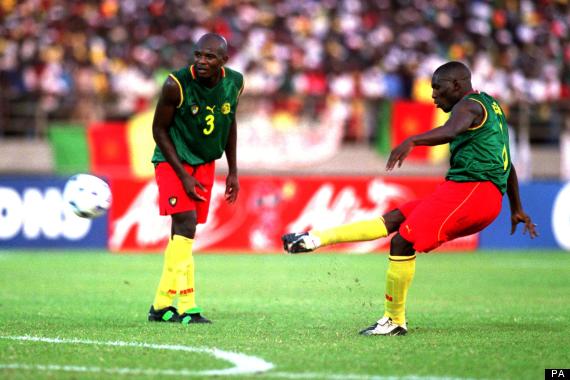 Slam dunk?
Newcastle United, 2009
Many people identify Geordies as replica shirt wearers even at nightclubs. And they're right. However when this Custard Cream monstrosity went on sale ahead of newly-relegated Newcastle's season in the Championship, it went down like a Sunderland fan urinating on Jackie Milburn's statue.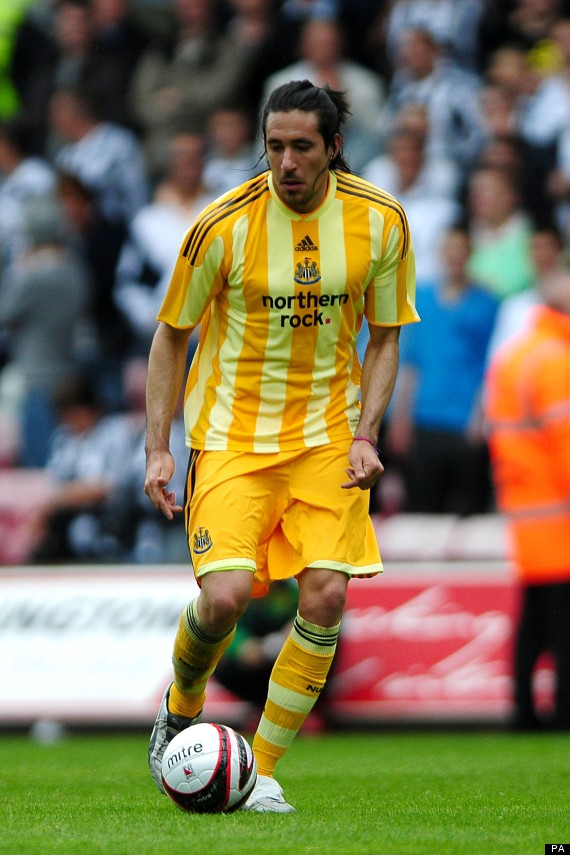 Yes way, Jose
Getafe, 2009
Commercial crass at its zenith. However it would be ironic for an athlete to be rewarded with junk food if he did do a Ravanelli to reveal Senor Burger King.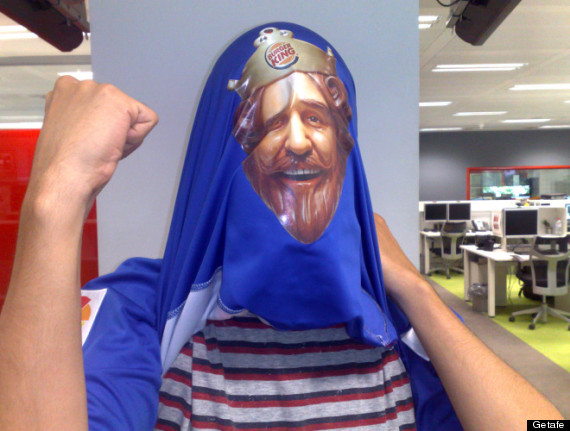 King of the free burger incentive
Venus Williams, 2010
The Queen would not approve. Since all whites protocol goes out of the window outside of the UK, Venus Williams likes to be creative with her attire, but rather than acing this look, she committed a double fault. Not just for the inappropriate skimpiness, but the camouflage pants underneath.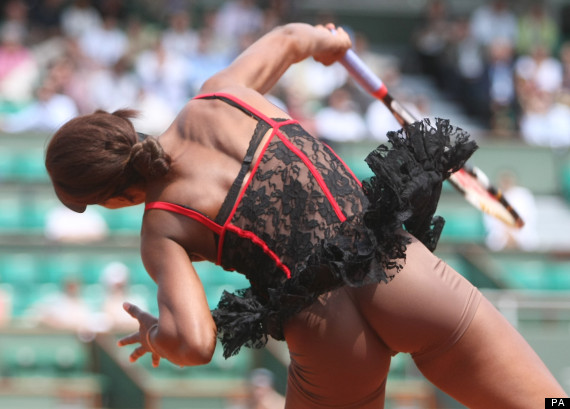 Black swan ensemble
Everton, 2010
When sports teams wear pink, you assume it is in aid of charity, so it's a commendable gesture. But not this one. No, apparently Everton's "lightning pink kit" took inspiration from the club's 1890/91 season, when they were crowned league champions for the first time.
"The old pink kit saw Everton crowned champions, we want this new kit to help take Everton to the next level," said chief executive Robert Elstone. It certainly did. The Toffees rose from eighth in 2009/10 to seventh in pink the following season.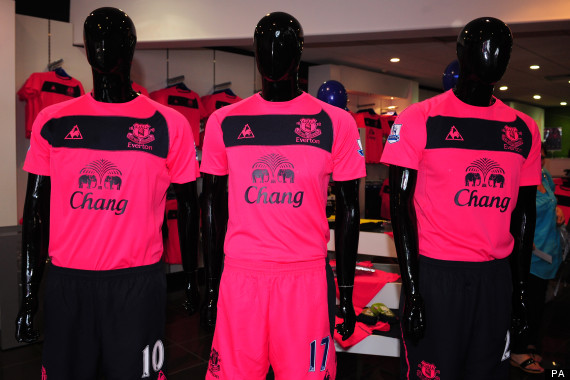 Bromantic
Barcelona, 2011
Not so much the design as the departure from tradition, this was the moment Barcelona finally caved in and sold out. For over 100 years the club shirt went without sponsorship, before Unicef's logo was emblazoned on the Blaugrana shirt from 2006 for five years. But the club ended their refusal of corporate sponsorship prior ahead of the 2011–12 season, signing a five-year €150m deal with the Qatar Foundation.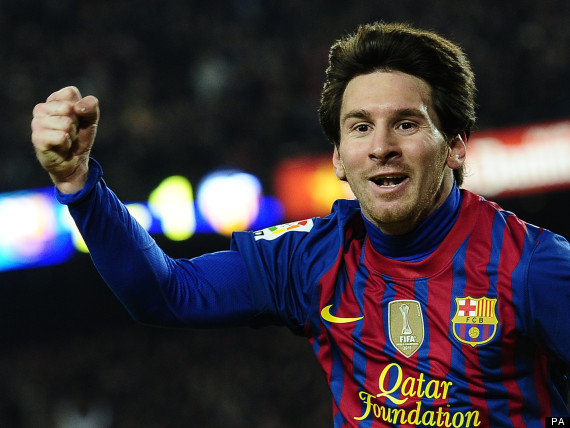 Messi celebrates his all-inclusive Qatar holiday
England, 2011
Martin Johnson's side never stood much chance of success at the 2011 New Zealand World Cup, but they did at least look like the winning hosts. Some accused it as "offensive", others - including Kiwis Warren Gatland and Sean Fitzpatrick - believed it showed respect. The New Zealand PM meanwhile dubbed them "wannabes". They wish. England went out at the quarters after a controversial tournament.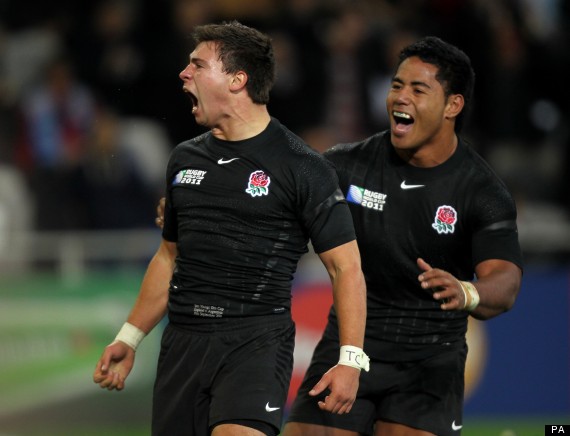 All black, but all c**p