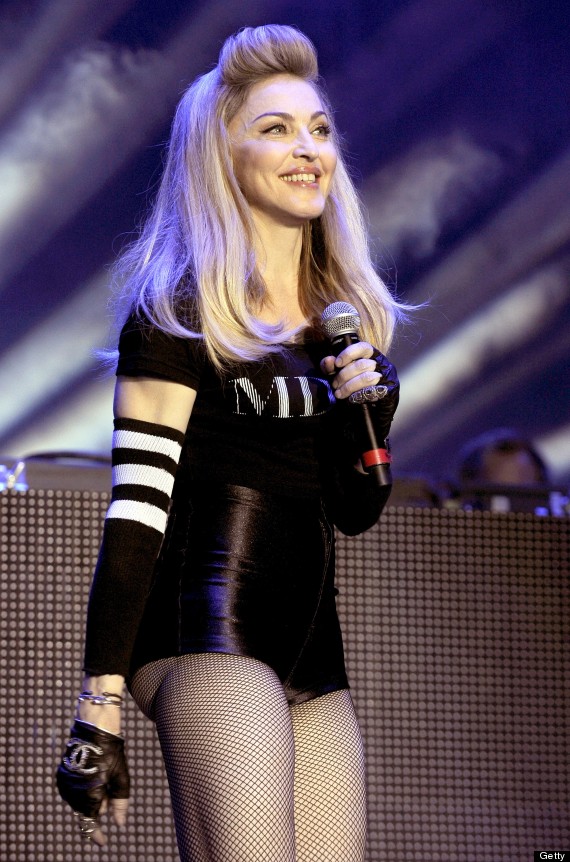 Could gravity finally be catching up with Madonna? Judging by this pic of her performing in Miami at the weekend, we think it might be.
The 53-year-old singer looks like she borrowed one of Britney's cast-offs for her performance at the Bayfront Park music festival, with her hotpants struggling to contain her derriere.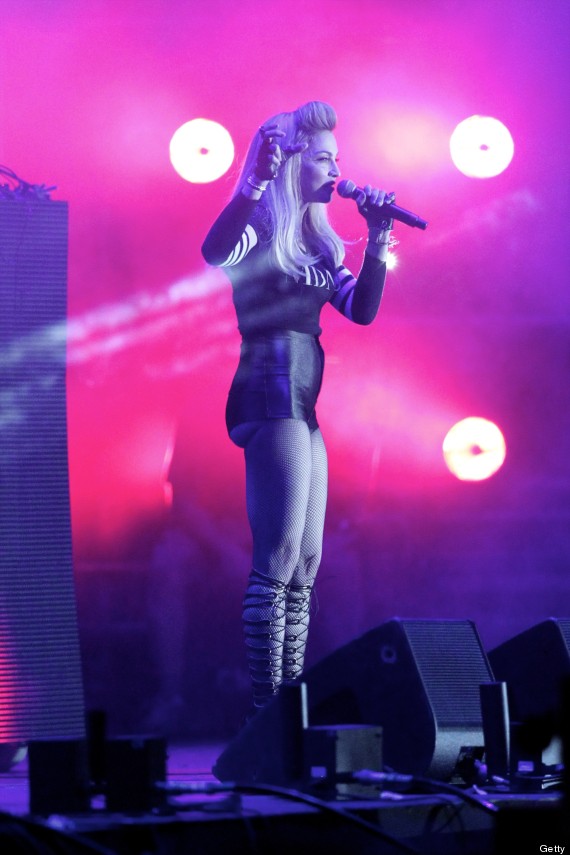 Madge's performance followed her Facebook chat with Jimmy Fallon when she made her case for becoming US president.
"When I am the president," she said. "I will first of all take all the money spent on defence and put it into education so that school teachers get paid more money. It's scandalous how low their pay is."
She also pledged her support for gay marriage, saying: "Gay marriage would be legal everywhere and accepted."
And the fact her latest video for Girl Gone Wild has been given a 18+ rating by YouTube for being too racy, didn't go unnoticed either.
"There would be no restrictions whatsoever on any of my videos, ever," she said.
Maybe it's about time there were some on your wardrobe though Madge, eh?
WATCH THE INTERVIEW BELOW: