A 12-year-old student who had a close shave with his teachers has had his ban from lessons lifted after doing what he could to combat his "extreme hairstyle."
Aidan Redgate was banned from attending lessons at the Abbot Beyne School, in Winshill because the pattern shaved into the back of his head did not comply with uniform policy.
But following a makeshift cover-up, Redgate, described as a top student, is back in the classroom.
Deputy headmistress Maggie Tate told The Hufington Post UK on Tuesday the student was aware of the rules about "extreme hairstyle", but got his hair cut nonetheless: "We have a uniform policy like everybody else it's very clear. He did his best to sort it out at the weekend. He's done his best so we put him back in lessons."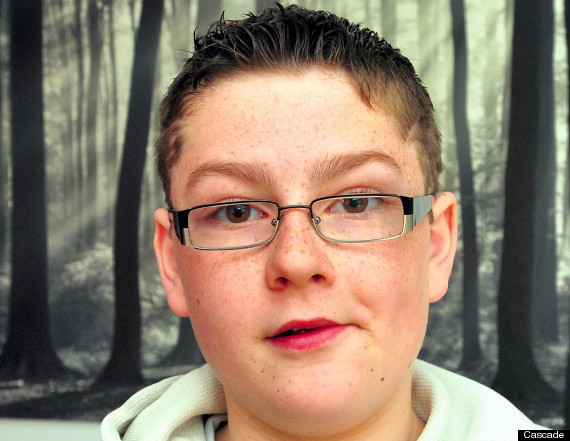 The offending hairstyle meant Aidan was temporarily banned from lessons
Aidan's mother Emma had said her son loved school and was upset by the ban.
"I said he could have the hairstyle and didn't think there was anything wrong with it — I really can't believe the way they have reacted.
"He loves school and he is so upset that he can't be in lessons," she told The Burton Mail