British student Liam Stacey has been jailed for 56 days after posting offensive messages about Fabrice Muamba on Twitter.
The 21-year-old student admitted inciting racial hatred last week at Swansea Magistrates' Court after posting messages including "LOL… He's dead."
Stacey posted the sick comments while Muamba lay collapsed on the football pitch during a match between Tottenham and Bolton Wanderers.
The Swansea University biology undergraduate was tracked down and arrested following the offensive posts.

One of Liam Stacey's vile tweets
Stacey wept as he was handcuffed and led away into a holding cell below Swansea Magistrates' Court.
On Tuesday District Judge John Charles said the tweeted were "vile and abhorrent", adding: "In my view there is no alternative to an immediate prison sentence."
Last week Stacey appeared at the same court to admit the charges. He was said to be close to tears in court as he heard he could be jailed for the offensive message on the social networking site.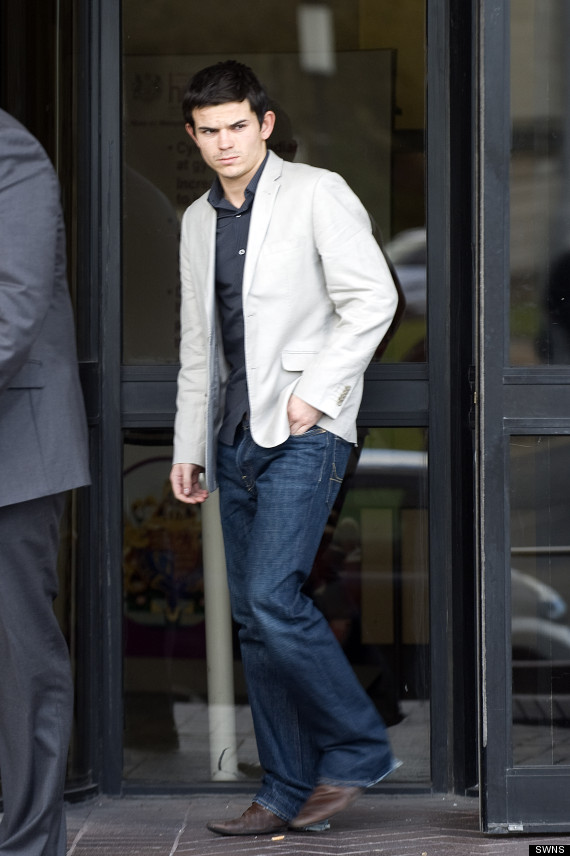 Student Liam Stacey in court last week
Gareth Jones, defending, said Stacey "is completely ashamed of his behaviour that evening".
He added that the student felt "genuine remorse" for his actions and was not a racist person.
He has since been suspended from university with a spokesperson saying: "The student remains suspended from the university pending the conclusion of our disciplinary proceedings."
The court was told the biology student had been drinking before the online outburst.
Doctors have said the footballer is making "encouraging progress" following his cardiac arrest.
A statement from Barts and the London NHS Trust and Bolton Wanderers Football Club released on Monday said his condition was "serious but stable": "Fabrice Muamba remains in intensive care at the London Chest Hospital, where his condition is serious but stable.
"He continues to make encouraging progress in his recovery. Over the weekend, he has been able to sit out of bed for a short time, watch television and has begun to eat.
"However, he will need to continue to be closely monitored by the medical team at the London Chest for some time.
"His family requests that he receive no more visitors for the moment, outside of immediate family and members of Bolton Wanderers Football Club."
Tweeters were quick to react to the sentencing, with some saying a custodial term seemed extreme. Take a look at the reaction below.