Listen up people, Miley Cyrus would like you to know she is definitely NOT engaged, ok?
The singer has insisted she is not about to tie the knot with boyfriend and The Hunger Games star Liam Hemsworth, despite posting a snap of a massive sparkler on her ring finger on Twitter.
But Miley can't seem to understand where the rumours have come from, and has taken to trusty Twitter to rubbish the claims.
"I'm not engaged. I've worn this same ring on this finger since November! People just wanna find something to talk about! It's a topaz people!" she tweeted.
We consider ourselves well and truly told.
She set tongues wagging when she posted this snap last week, which was 'to show off her manicure'.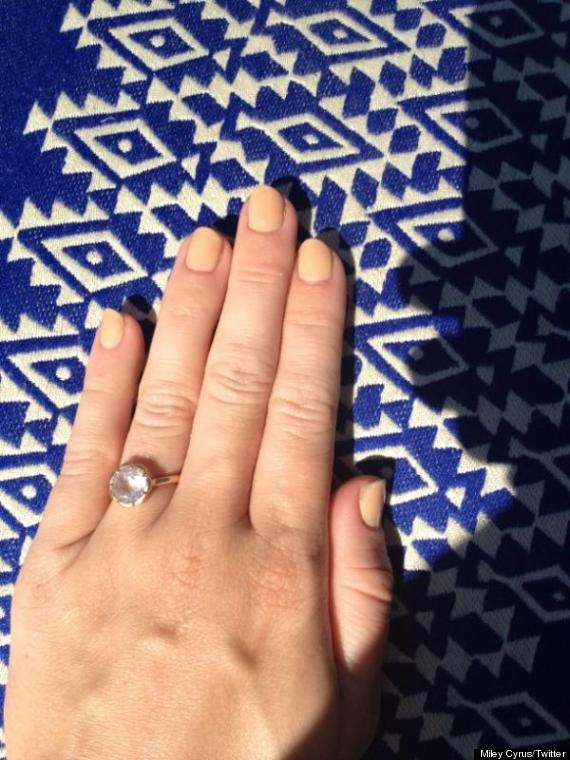 And then on Saturday, she made sure it was on full view as she posed on the red carpet at Muhammad Ali's Celebrity Fight Night XVIII. We just can't see how people managed to get confused.