Sir Elton John is hoping to be a dad again, and is reportedly planning a new addition to the family by the end of the year.
The piano-playing star already has a 14-month-old son with his partner David Furnish, and the pair are believed to have expressed interest in giving little Zachary a brother or sister.
A source told The Mirror: "The wheels are in motion. David and Elton have never hidden their desire to extend their family, and believe the time is right for another child. By the end of this year, or the beginning of next year, there will be a fourth member of the John-Furnish clan. They are incredibly excited and loving every minute of parenthood."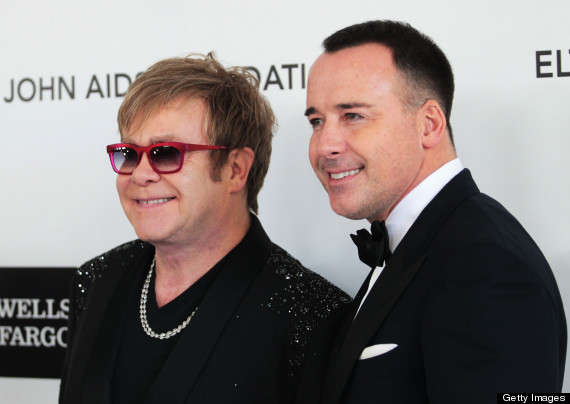 Zachary was born to a surrogate mum, with Elton and David both "contributing" to the process.
David recently spoke of his fears about his son being bullied in the future, telling Attitude magazine: "He's going to be potentially doubly stigmatised because one of his parents is extremely famous and because he comes from two dads. We've taken advice from counsellors.
"We've also put a whole scrapbook together about his creation, the people who were involved in the process and how the intent was about love. We're going to raise him to be proud of who he is."