Just what is that noise?
Oh, that'll be the sound of a bajillion hearts breaking. One Direction's Louis Tomlinson has been flaunting his rather gorgeous girlfriend, model Eleanor Calder, as the couple stepped out in LA yesterday, upsetting 1D's army of female fans in the process.
The lads may be adored by thousands of women on both sides of the pond thanks to their recent storming of the US charts, but Louis only has eyes for his girl, who he first began dating last year.
But it seems the reported sex ban One Direction have been slapped with by their US record label bosses doesn't extent to girlfriends.
US music executives are said to be desperate to protect the band's clean-cut image and have laid down the law to ensure they appeal to the teen market - which means no women for the single lads.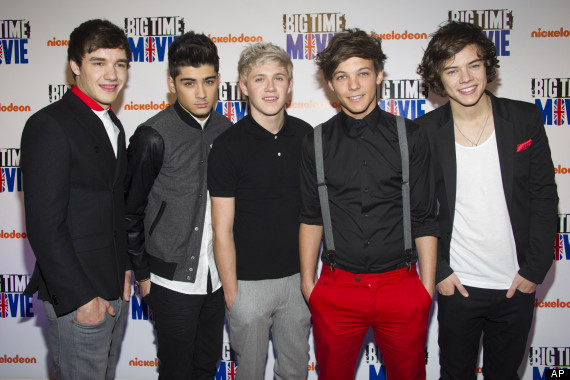 Most upset is said to be Niall who is fighting girls off with a stick in America thanks to his Irish accent.
"Niall and the boys are being kept on a really tight leash and it is tough for them," a source told The Sun. "But they are so determined to make it work in the States they'll do whatever they are told.
"Quite simply a sex scandal over there would be the end of the band."
ONE DIRECTION'S FAMILY ALBUM
One Direction Family Album