 She's as known for her super-slim frame as she is for her pouting, designer frocks and famous hubby so we raised a collective eyebrow here at Huff Post Celeb when Victoria Beckham declared she 'stood for the general public' when it came to size.
As a slender size 6, Posh is below the average size 14 of British women, but she still reckons she represents.
In an exclusive interview with Harper's Bazaar, the former Spice Girl-turned designer revealed how she prefers to try out her new designs herself.
"We always joke that we have this fabulously gorgeous 17-year-old model who is six-foot-whatever and then I say 'OK, I'm going to put it on. I stand for the general public here," she said.
"It's how I work. I found it really difficult when I was pregnant and I couldn't do that. It's part of the process - I'll stand here in my knickers and start draping fabric over myself. It was very hard when I didn't have my body."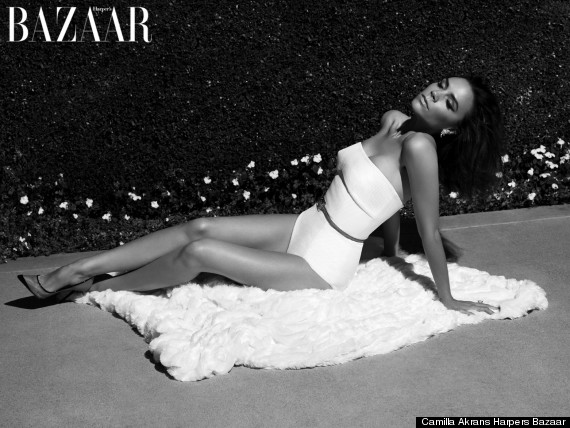 She also revealed her complete shock at winning the Designer Brand Of the Year at the British Fashion Awards.
"When they read my name, I was genuinely not expecting it. It was an out-of-body experience", she said.
"It was like my heart was going to jump out of my body. I came offstage and said, 'I cried three times, I didn't thank the people I wanted to thank, I was really rubbish'. But I think people saw the real me...and the truth is, I would have felt much more comfortable in my pyjamas with the kids and David in a hotel watching it on TV."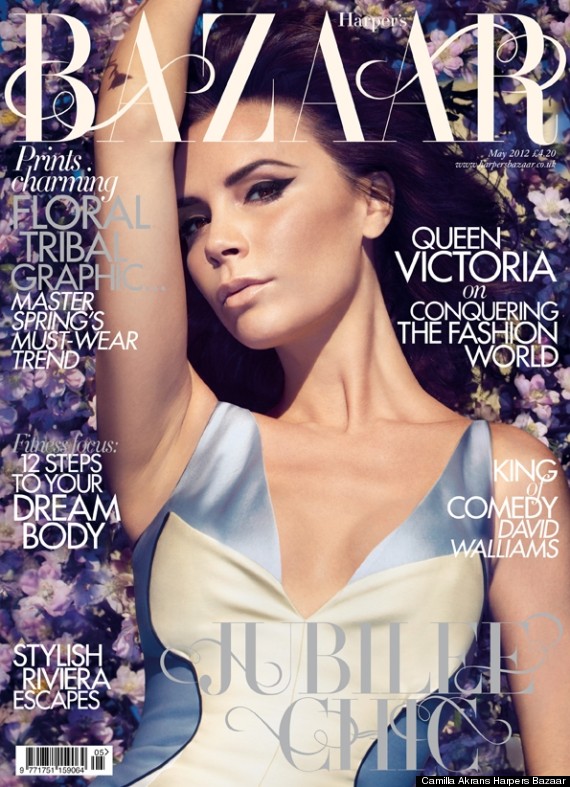 The full feature appears in the May issue of Harper's Bazaar UK, on sale Monday 2nd April