Harry Potter star Rupert Grint has revealed an unusual fixation of his fans - sending him pyjamas.
The 23-year-old former child star, said that "oriental-style" pyjamas were the most popular kind he received, but admitted that a few hand-knitted pairs also came his way, presumably in the style of his onscreen mother Molly Weasley who is known for her love of homemade fashion.
Rupert revealed at the launch of the Warner Brothers Harry Potter studio tour in Leavesden: "I get a lot of pyjamas, it seems to be a theme, I don't know why. A lot of oriental-style ones".
When asked if hand-knitted pyjamas also featured the actor, who plays wizard schoolboy Harry's best friend Ron Weasley in all eight films, replied "yes", laughing as he relaxed on the set of Gryffindor Common Room.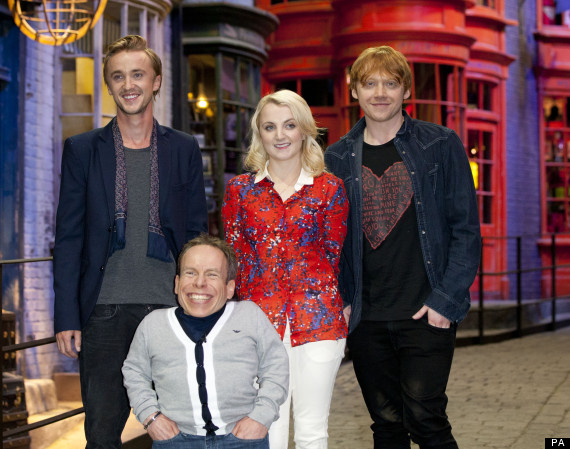 Meanwhile, Rupert's co-star Tom Felton, who plays bully Draco Malfoy in the Harry Potter films, said he would like to "take credit" for Rupert's appearance in the video for popstar Ed Sheeran's Lego House single, which has been watched more than 22 million times on YouTube.
Tom said: "I was a fan of Ed very early on when he had 2,000 hits on his YouTube video and I remember approaching him and saying was there anything I could do to help him or some way that we could meet up.
"He's a lovely, lovely guy and obviously an incredible songwriter, and he tweeted me all of a sudden when he was at two million followers or whatever he's at now and asked me to set him up with Rupert with this music video idea.
"I thought it was going to be just a quick passing shot or something but instead the whole video was in fact Rupert, so I happily take some credit for that!"
Inside The Harry Potter Experience(CLONED)