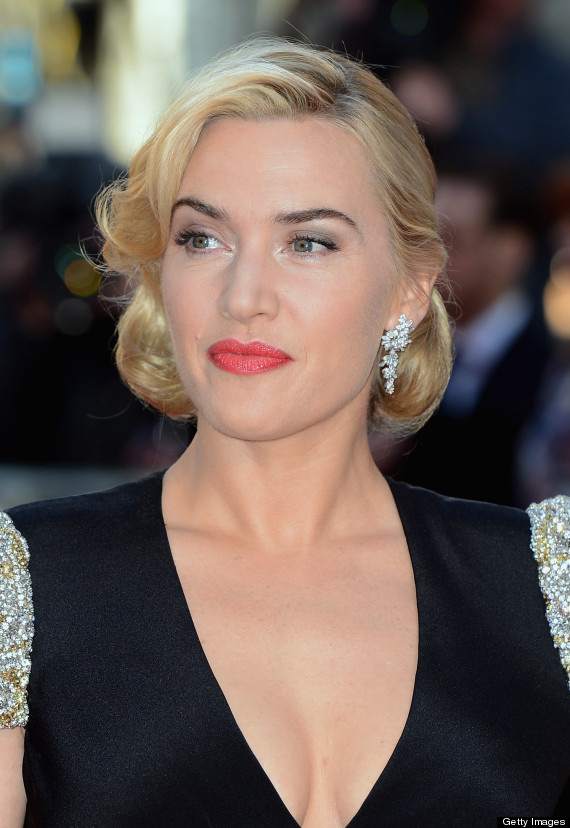 Kate Winslet might be busy bigging up the 3D version of Titanic but she's not feeling quite as enthusiastic about the movie's theme song.
The actress has admitted that whenever she hears Celine Dion's mega hit My Heart Will Go On it makes her want to chunder. And there we were thinking we were the only ones.
She told MTV News: "I wish I could say, 'Oh listen, everybody! It's the Celine Dion song!' But I don't. I just have to sit there, you know, kind of straight-faced with a massive internal eye roll."
"No, I shouldn't say that," she added. "No, actually, I do feel like throwing up."
Amen to that.
She went on to explain that since the film's original release in 1997 she has become 'haunted' by its theme song.
"It's thrilling for people to surprise me with the Celine Dion song," she said. "I did a talk show recently in Italy and they actually had a live pianist who started gently playing the theme song.
"I was not even gently, rather severely, urged to go and sing it as though I had in fact sung it myself in the first place. It was like, 'No! I'm not going to do that.' They're like, 'Oh no, come on it will be funny.' No, it won't be funny. At all. And I'm not going to."
We won't tell Celine if you won't, Kate.
Meanwhile, Kate told Huff Post Entertainment at the Titanic 3D premiere that she "wouldn't look" at the intimate scenes between herself and Leonardo DiCaprio.
When asked about how she would feel seeing herself naked on the big screen, the 36-year-old said: "Terrible, wouldn't you? I'm not going to look, I'll be in the bar by that point."
Which would also mean she wouldn't have to sit through that song again either. Well, nothing like killing two birds with one stone, eh Kate?
> WIN: See Jessie J Perform And Meet Wretch 32 At Blackberry's Launch Party
PHOTOS: TITANIC 3D PREMIERE
Titanic 3D - World Premiere