Manchester City striker Sergio Aguero has been ruled out of his side's weekend clash at home to Sunderland after playing on his son's mini-motocross.
Aguero missed the Citizens' 1-1 draw with Stoke last week, but manager Roberto Mancini didn't care to elaborate on what happened.
"It is a stupid injury. It was not his fault," BBC Sport reported him as saying.
Was it the Poznan?
"He can't play with this injury."
Alas, it would appear "Kun" has put his foot in it.
The Daily Mirror reported on Saturday morning the 23-year-old damaged his foot on three-year-old Benjamin's motorbike.
He then treated the injury repeatedly with an ­anaesthetic freeze spray, yet that caused burns and blisters leaving him unable to train.
He could be out for up to two weeks, just as City are suffering a blip and are three points behind league leaders United.
Naturally, #agueroinjury trended on Twitter with some amusing suggestions.
Or maybe a team-mate's voodoo effect?
But Roberto can console himself with our list of memorably freakish footballers' injuries...
Alex Stepney dislocated his jaw while shouting at Manchester United team-mates during a match against Birmingham in 1975. No one at Old Trafford told Peter Schmeichel.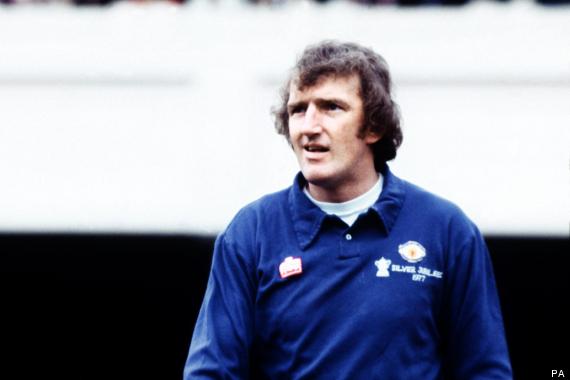 Silence is golden
Dave Beasant put himself on the sidelines for eight weeks in 1993 after he dropped a bottle of salad cream on his foot, severing the tendon in his big toe.
Ex-Arsenal man Richard Wright fell through a loft as he was trying to pack away his suitcases. Keepers, eh?
Leeds' Rio Ferdinand sustained a tendon strain in his knee watching television. He had his foot up on a coffee table for a number of hours and ended up injured.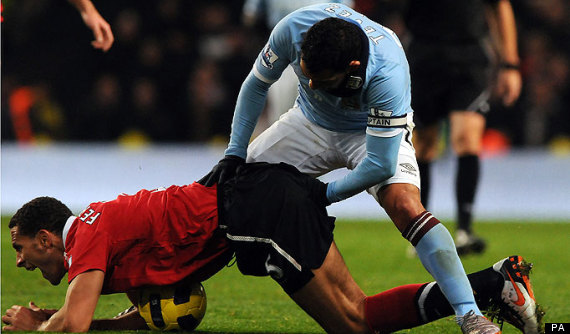 Would this hurt more?
David James, like Ferdinand, doesn't necessarily enjoy home comforts. He pulled a muscle in his back once when h reached for the television remote control.
Five foot four Alan Wright strained his knee by stretching as he reached for the accelerator in his new Ferrari. The Aston Villa left-back swapped it for a Rover 416.
Think David Batty was hard? Try telling a todller. The England international re-injured his achilles tendon after he was run over by one of his children on a tricycle.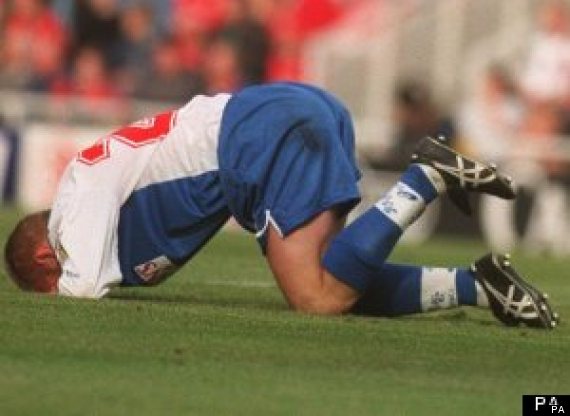 Take that, Dad
It wasn't puppy love for Darren Barnard. Barnsley's old free-kick maestro was sidelined for five months with a torn knee ligament after he slipped in a puddle of his dog's urine on the kitchen floor.
Exercise can be hazardous. Leroy Lita once damaged a muscle as he carried out his morning stretches after waking up.
No wonder footballers often don't DIY. Aston Villa striker Darius Vassell missed several games after he drilled through his toe nail with a home power drill - deliberately. He thought it would relieve pressure on a swollen toe, yet all he got was a toe infection.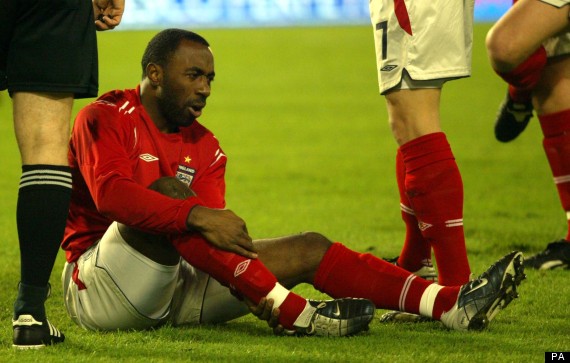 "Anyone got a power drill?"
Kilmarnock striker Kevin Kyle spent a night in hospital in 2006 after his eight-month-old son kicked a jug of boiling water over his crotch. Och!