Yep, you are definitely still preggers Stacey Solomon.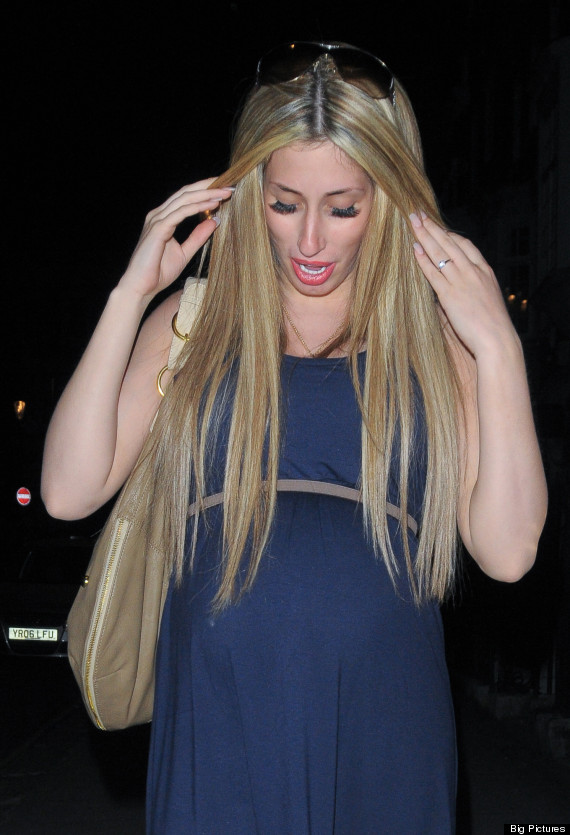 The size of her bump seems to have taken Stace by surprise as she glammed up for a night out at the Tatiana Hair Extensions store launch party in London last night.
The former X Factor contestant was making the most of things before it's all about nappies and sleepless nights again, as she is due to give birth to her second child in just six weeks.
Stacey - who already has one son Zachary - looked blooming great in a full length blue frock and was even tottering around in a pair of high wedges. She was also showing off her new blonde do, which she had done a couple of weeks ago courtesy of the salon who was throwing last night's bash.
"With the birth of my baby fast approaching, I wanted a new look ready for spring. I have decided to go with some flashes of honey blended into my natural hair colour for a fresh finish similar to Jennifer Aniston," she told the Daily Mail. "I want to look my very best at the birth!"
It's great to see that Stacey has put all her recent controversy behind her, after she was caught smoking while pregnant.
The star was caught out by a photographer while having a fag despite carrying her child, and then faced a barrage of criticism from the media and public and saw her dropped from Foxy Bingo's Mum Of The Year competition.
In a tearful appearance on This Morning, Stacey said: "At the end of the day, nothing that I can say makes it right. All I can say is that from the day I found out that I was pregnant, I have tried my best to give up. I completely understand why people would be angry, because for some people it's incomprehensible."
> WIN: See Jessie J Perform And Meet Wretch 32 At Blackberry's Launch Party
CELEB PICS OF THE DAY