A Government minister who suggested filling up jerry cans with fuel because of a threatened tanker drivers' strike was facing growing calls to resign after a woman was severely burned while transferring petrol between canisters in her kitchen.
Diane Hill, 46, from York, was recovering in hospital today with 40% burns after vapours ignited as she decanted petrol from one container to another, setting fire to her clothing.
Labour MPs called for the resignation of Cabinet Office Minister Francis Maude, who has faced a barrage or criticism from fire experts since advising motorists earlier this week to store jerry cans of fuel in their garages.
The Government last night changed its advice to motorists after Unite, the union representing 2,000 fuel tanker drivers, ruled out the threat of strikes over Easter.
After days of urging motorists to fill up if their tanks dropped below two-thirds full, the Department for Energy and Climate Change said there was no need to queue on petrol forecourts.
"There is no urgency to top up your tank, a strike will not happen over Easter," it said.
But with Unite stressing it retained the right to call industrial action if talks, expected to start next week, break down, No 10 stressed the threat was not yet over.
"It remains vital we take the necessary steps to keep the country safe in case there is a strike," a spokesman said.
The move followed more panic-buying at garages across the country yesterday and the revelation that petrol sales increased by almost 172% on Thursday while sales of diesel were up by almost 77%.
Prime Minister David Cameron said his heart went out to the woman who was burnt, describing it as a "desperate" incident.
Speaking at 10 Downing Street shortly after he chaired another meeting of the Government's Cobra emergency contingencies committee, Mr Cameron welcomed Unite's decision and called on the union to engage constructively in talks expected to start next week at conciliation service Acas.
Firefighter Lee Smith confirmed that the container Ms Hill was decanting from was a green jerry can, adding: "It was a normal tea-time activity, cooking a meal, and the person (Ms Hill) was decanting from a petrol container into a glass jug.
"The vapour from the petrol was then ignited in the kitchen area. This resulted in spillage of the petrol and further flames which engulfed the person."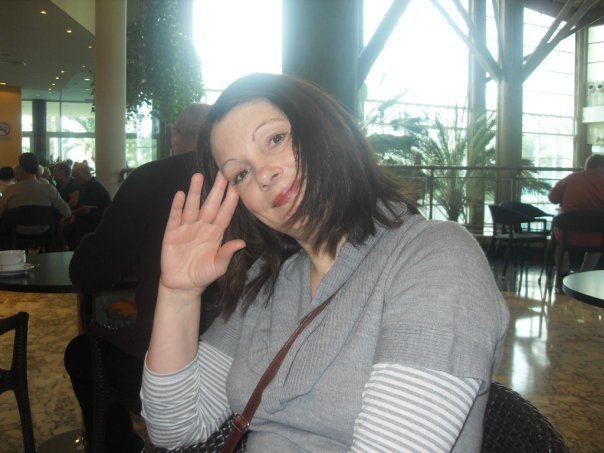 Diane Hill is recovering from 40% burns
John Mann, Labour MP for Bassetlaw, said Mr Maude should do the "decent thing" and resign.
"This is precisely what the fire brigade warned against and the current panic is a direct result of Francis Maude's rash and foolish reaction to negative press on pasties and number 10 dinners. We are now in a position where a woman's life has been placed in danger," he said.
Labour MP Karl Turner (Hull East) tweeted: "Francis Maude should resign if his politicking and unnecessary panic has led to York woman decanting petrol in kitchen suffering 40% burns."
The calls drew an angry response from Conservative Party chairman Baroness Warsi.
"I think what's deeply irresponsible and, frankly, sickening, is that the Labour Party want to make political points out of this personal tragedy for this lady," she told BBC2's Newsnight.
The Fire Brigades Union called for the Government to make an urgent public safety announcement highlighting the dangers of petrol in the home following the incident.
General secretary Matt Wrack said: "Any firefighter hearing what happened will be deeply concerned for the woman involved and her family.
"What this incident shows are the dangers of handling petrol, especially in the home. Petrol is highly flammable, highly explosive, easily ignited and toxic, and that message needs to be sent out loud and clear."
Brian Madderson, of the Retail Motor Industry, said: "Government created this fuel crisis and now must take full control.
"Panic-buying continues, with surging demand at forecourts. Starting slowly on Monday, motorists and business users have pushed up demand rapidly over just four days to yesterday's unsustainable levels.
"Meanwhile, shop sales have hardly risen. However, with thanks to Francis Maude, many retailers have sold all their small stocks of petrol jerry cans."
Unite and the seven distribution companies involved in the dispute are in contact with Acas but no substantive talks will be held until next week.
Assistant general secretary Diana Holland said: "We will not be calling Easter strike action as we focus on substantive talks through Acas.
"We do still retain the right to call strike action for after Easter, should those talks break down.
"It should be stressed that what we are seeking is reasonable and no more than what is in place elsewhere in the industry.
"This is not a political dispute. It is an industrial dispute and the Government's recent rhetoric will not help us achieve a negotiated settlement."
An Acas spokesman said: "We are meeting all of the employers involved in the dispute on Monday to complete our exploratory talks with them.
"We hope that more formal talks involving both Unite and the employers will start as soon as possible after Monday."
The Prime Minister said: "It is now clear there will not be a strike before Easter and I'm sure the whole country will welcome that news.
"It is vitally important the trade union in question enters these talks on Monday constructively. The most constructive thing they could do would be to call off the strike entirely.
"That would ease pressure in the system still further. The Government will continue with its contingency plans."
Senior Conservative MP Bernard Jenkin criticised the way the ministers had provoked panic-buying after a week of difficult headlines for the Government.
"My feeling is this was to try to take people's minds off donors, the Budget and pasties - and the Government added to the heat on this," he told the BBC's Sunday Politics East programme.
"But really there should not have been any move to encourage people to buy more than they normally buy without consulting the industry first. I think that was the mistake."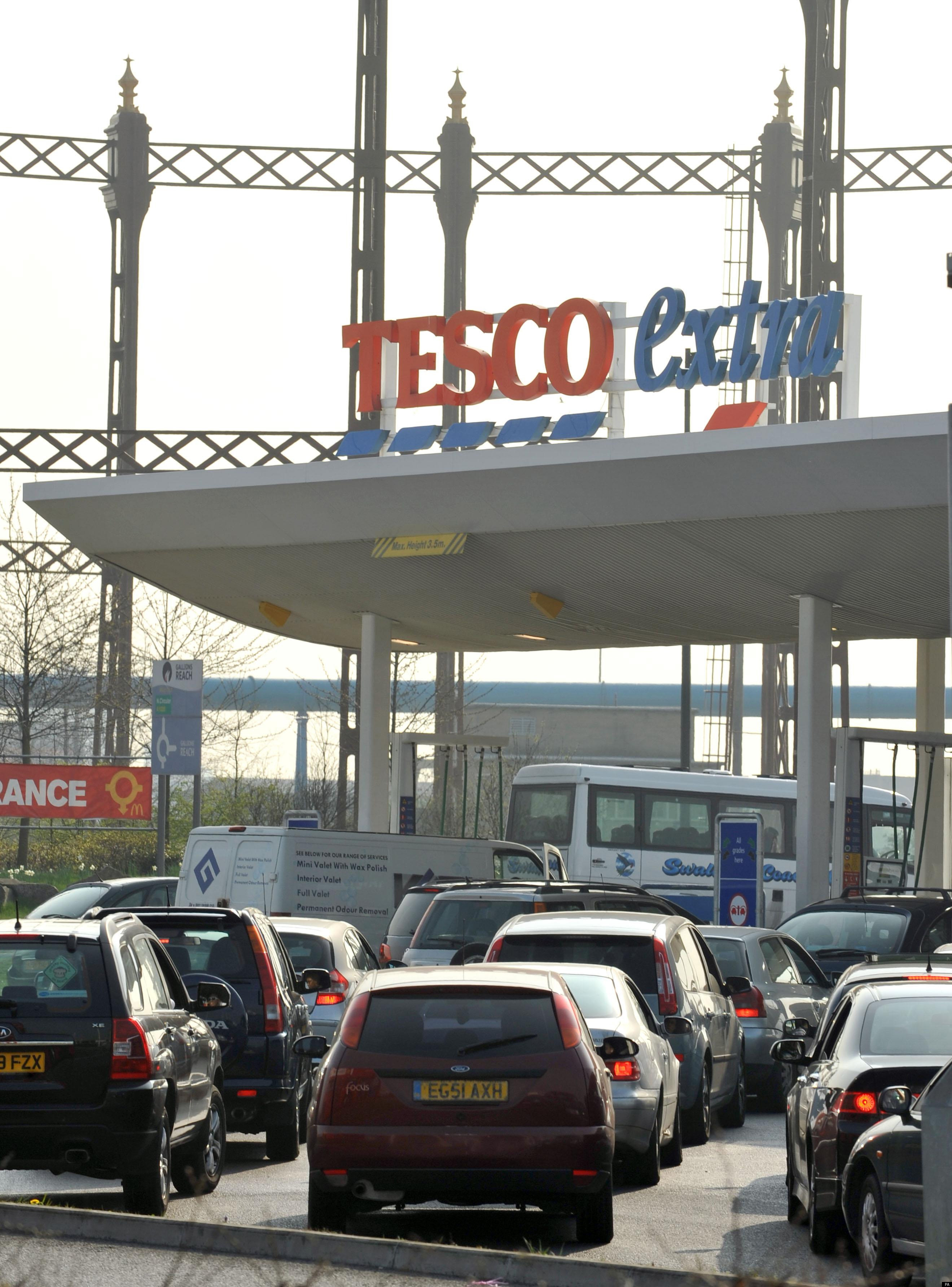 Motorists queue outside a petrol station in East London on Friday
A spokeswoman for BP said demand had eased following the new Government advice.
"It has eased, certainly from yesterday. There is less demand on forecourts," she said.
"However there is still above normal demand. We are making deliveries as quickly as possible to sites and are working 24/7 to get fuel to sites that are running or have run out.
"We have got very few sites that have run out completely - they might have run out of diesel or of petrol - but we are doing our best to replenish sites as quickly as possible.
"We urge people to heed the Government's latest advice."
A spokeswoman for Morrisons, which owns and operates 301 petrol stations, said: "Our supply chain is working at full capacity to ensure sites are replenished and we can continue to keep up with customer demand.
"We have experienced only a handful of temporary stock-outs at sites which were quickly resolved."
An Asda spokeswoman said: "We have started to see the first signs of fuel buying patterns returning to normal.
"We'd like to thank our customers for heeding the advice of the AA and being sensible.
"Clearly business continues to be brisk but we are working as hard as possible to keep petrol in stock
"We apologise if customers experience temporary shortages, but rest assured we're working overtime to replenish supplies as quickly as possible."