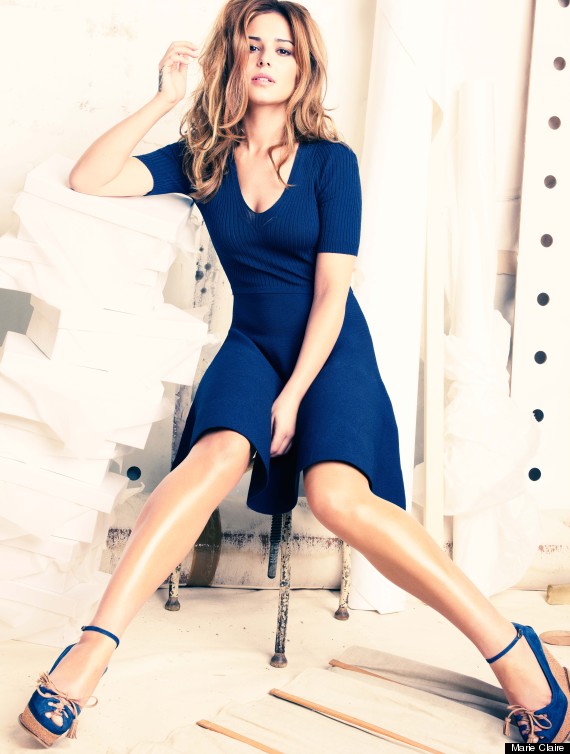 Cheryl Cole may have a very good professional relationship with Prince Charles thanks to her charity work, but it seems she's now got designs on becoming a fully fledged member of the royal family.
In an interview with Marie Claire magazine, Cheryl told of how she'd had a dream about marrying Prince Harry.
When asked if she knew Hazza fancied her, she replied: "I do! I love Prince Harry. Actually, I had a dream last night I married Prince Harry and was a real life princess! It's true. And Charles was my father-in-law instead of my charity partner!"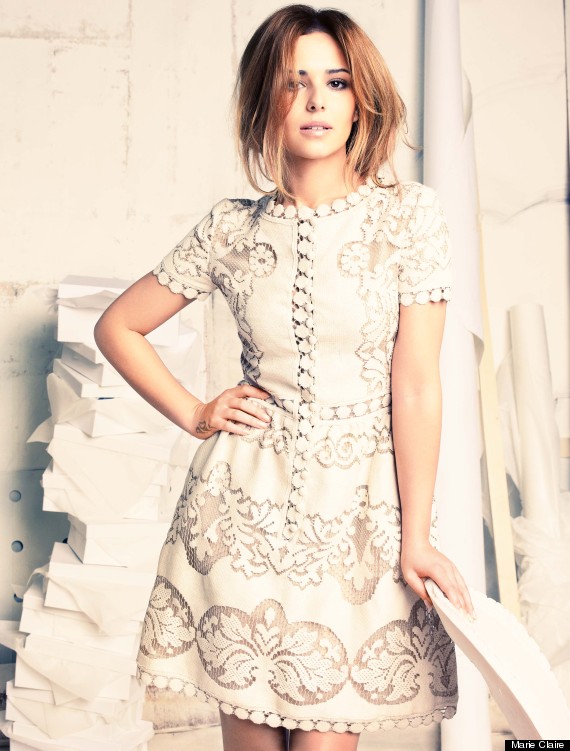 As she sizzles in a series of photos posed especially for the magazine, it's hard to believe our Chez doesn't believe in diets.
She admitted she's not one for cutting things, instead choosing to work out.
"I try to avoid them [diets] like the plague," she said. "That can get you into a vicious circle.
"I did when I was younger. When I first got in the band I remember the first mean story I read where newspapers called us 'Pork Stars' - because the show was called Pop Stars: The Rivals. We were all fat... we were all fat! Not fat, chubby.
"And Louis Walsh had come out publicly and said, 'They're all fat. They all need to lose weight.' And the record label sent us all to have training."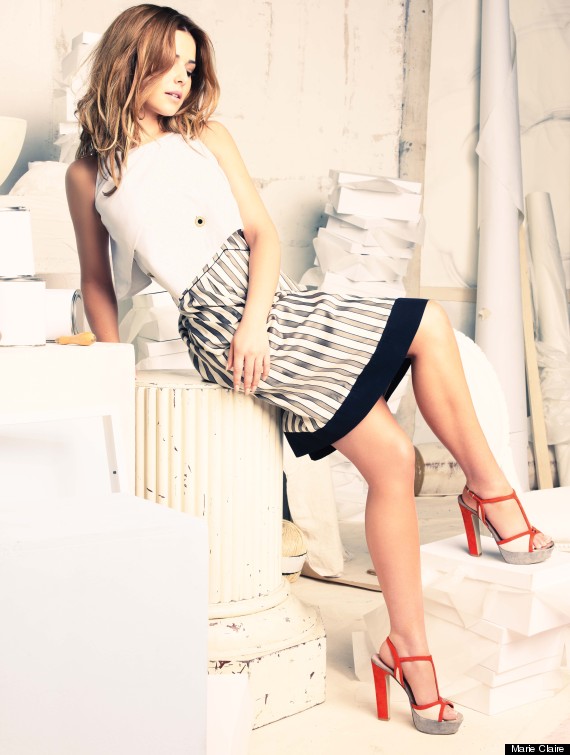 Cheryl Cole models her new shoe collection for StylistPick exclusively in the May issue of MARIE CLAIRE Magazine, on sale Thursday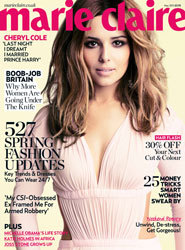 >IN PICS: CHERYL'S ON SET OF HER NEW VIDEO
Cheryl Cole on set of new video