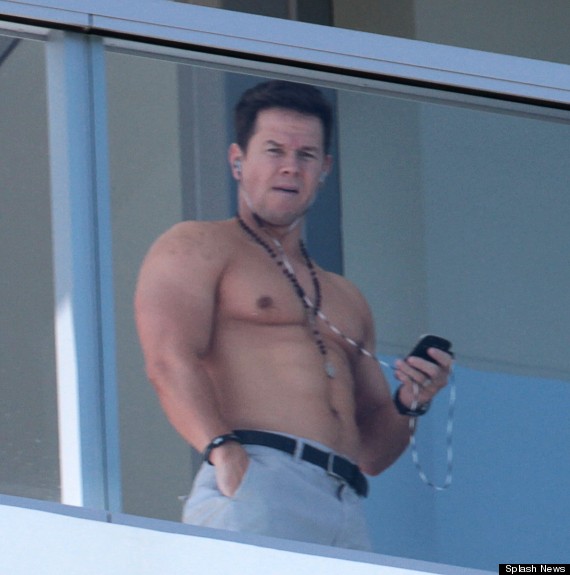 There was a point in time when Mark Wahlberg was happy to get semi-naked at the drop of a hat pair of baggy jeans, and it seems old habits die hard for the rapper-turned-actor who was back to his old exhibitionist ways in Miami this weekend.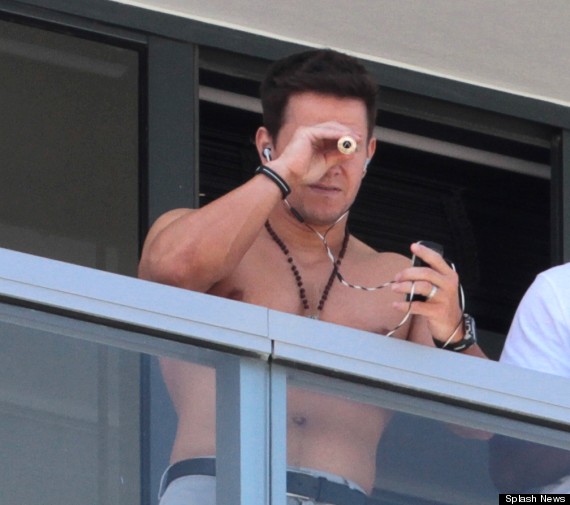 The 40-year-old was spotted on the balcony of his hotel where he gave fans a flash of his impressive bod as he waved at them below and kept watch (of what, we're not entirely sure) with the aid of a monocular. As you do.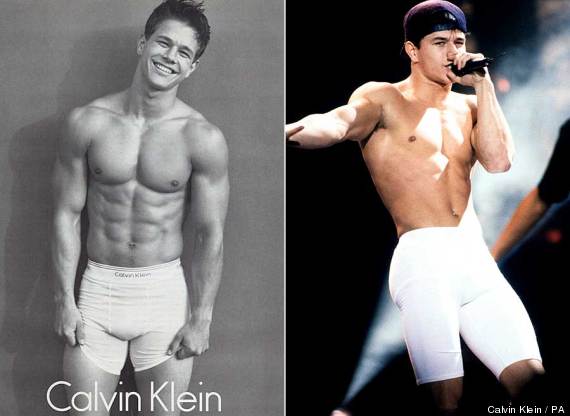 The former Marky Mark spent much of the 90s with an aversion to wearing many clothes. He was usually photographed topless or in his pants as the face and body of Calvin Klein underwear or on stage with Marky Mark and the Funky Bunch.
Now Mark has buffed up again for his latest role in the movie Pain And Gain about a group of bodybuilders who get mixed up in a kidnapping that goes wrong.
His co-star is uber-buff former WWF star Dwayne 'The Rock' Johnson, which might explain why Mark's been hitting the gym hard.
Either way, we approve.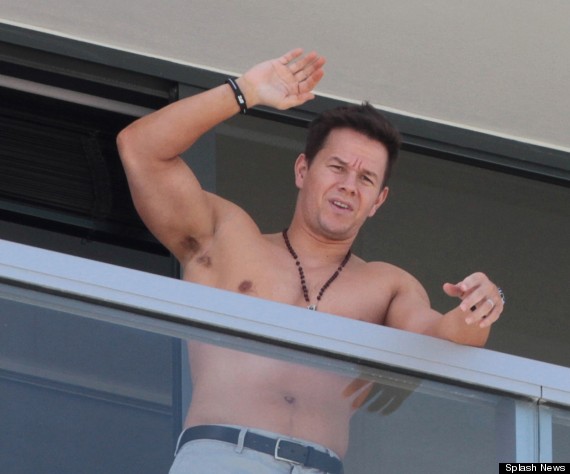 CELEB FITNESS FANS