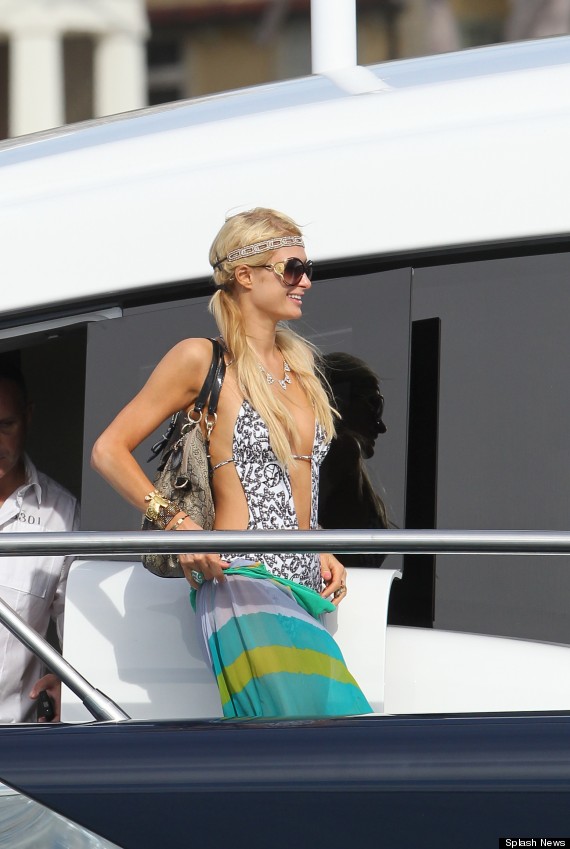 We'd kinda forgotten all about Paris Hilton (we know, shhh, don't tell her) but now Kim Kardashian has stolen her what-is-it-you-do-again crown it seems Paris isn't going down without a fight.
Cue the inevitable arse flash.
Yeah, yeah we know she's just sorting out her attire ready for a spot of posing sunbathing aboard some ludicrously rich friend's yacht but she was very aware of the gaggle of paps positioned just behind her.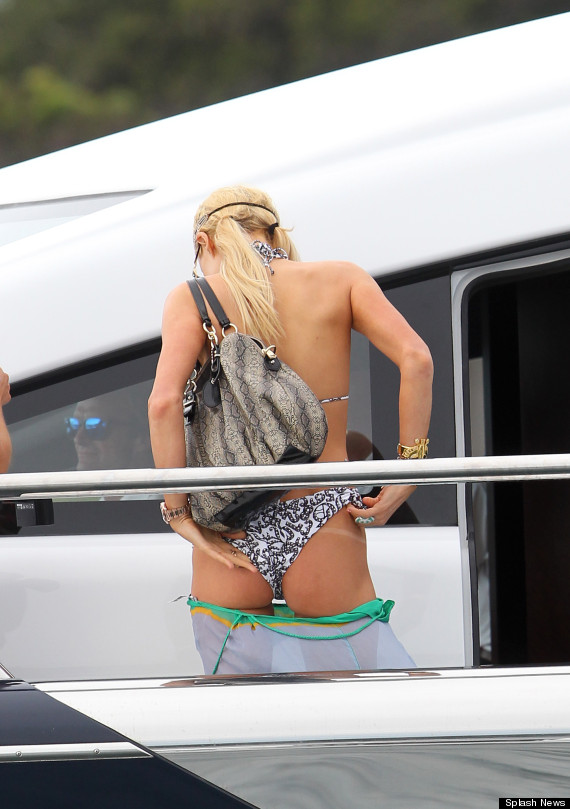 Nice tan lines, by the way.
Paris is currently in Sydney where she's still paid huge sums of cash to turn up at launch nightclubs. Tough job that, being a professional party gal. She has to hold a glow stick AND a glass of champers ALL NIGHT whilst maintaining a smile.
Ex-haus-ting.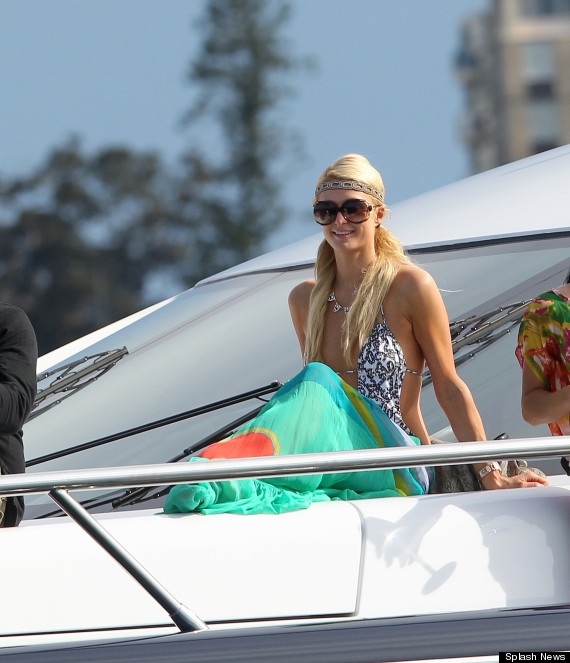 No wonder she took a little time out to get some much needed R&R. Poor love must have been pooped.