Dannii Minogue has split with her partner, Kris Smith.
The former X Factor judge and male model separated two weeks ago, and Kris has since moved out of their Melbourne home.
The couple had been together for four years after meeting in Ibiza and have a son, Ethan, now one.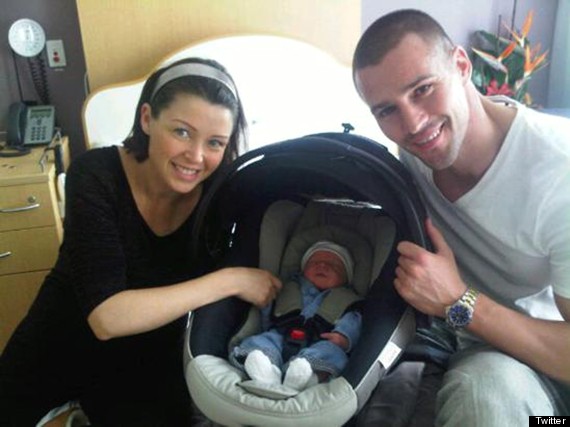 Dannii confirmed the split in a series of posts on her Twitter page, writing: "It brings me great sadness to tell you that Kris & I have separated. We still care for each other & ask for privacy at this difficult time, in particular for our son Ethan who remains our number one priority... Needing to retreat for a while. Thank you for your ever loving continued support."
Kris also took to Twitter to to confirm he and Dannii had gone their separate ways, writing: "Dannii and I have a deep mutual love and respect for each other and although things have not worked out we have a gorgeous son together that we both love and implore everyone to respect our privacy at this challenging time."
There were first rumours all was not well between them in May last year, but they fiercely denied reports that they were splitting.
"Thanks for your concern. We're happy to be back at home in Melbourne together as a family," they said at the time.
"We are committed to our relationship and Ethan as always." There was also a series of cryptic tweets from both Kris and Dannii, hinting they were on the rocks.
Last year Dannii posted on Twitter: "Never chase love. If it isn't given freely, it's not worth having", while Kris replied: "You don't know what you've lost til it's gone."
More recently Kris wrote on his profile: "It's nice to be important, but it's more important to be nice... not really sure what my job is anymore... but I do know I love my boy more than life..."
CELEB PICS OF THE DAY