The victims of liquidation might be the poor, hardworking staff who lose their jobs -
but for the company GAME, it seems that some of them have at least retained their sense of humour: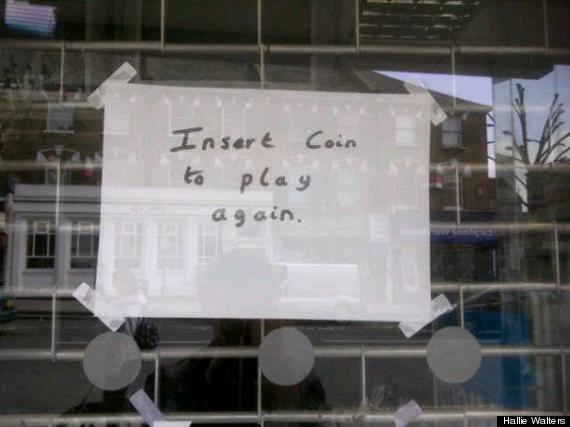 The photo was taken by Londoner Hallie Walters."We decided to head down to our local Game store in Finchley to see if they'd have a sale," her husband Stefan tells The Huffington Post UK. "When we got there, though, the store had just shut its doors, and the staff were in the process of clearing the shelves. We noticed them putting a poster up on the door and both just assumed it was your average 'this shop is now closed' sign. Then yesterday we were walking past again and actually had a chance to read it, and it made us both laugh; hence the photo which we decided to share!"
And thankfully, they did. As did the good people who took the snaps below, of some hilarious signage fails around the world: