Artist Tracey Emin has unveiled British Airways' Olympic-inspired aircraft, 'The Dove'.
The plane, which will fly thousands of passengers during the London 2012 Games was created by artist-designer Pascal Anson, 38 from Brighton, who was mentored by Emin.
The white A319 aircraft, with gold trim and a "feather" effect, was exclusively revealed this morning, and will go into service tomorrow.
Emin told Sky News: "It's very simple, it's a bird, it's a dove. It's a symbol of peace, it's a symbol of the Olympics."
She added: "I think it looks quite fluffy and cute."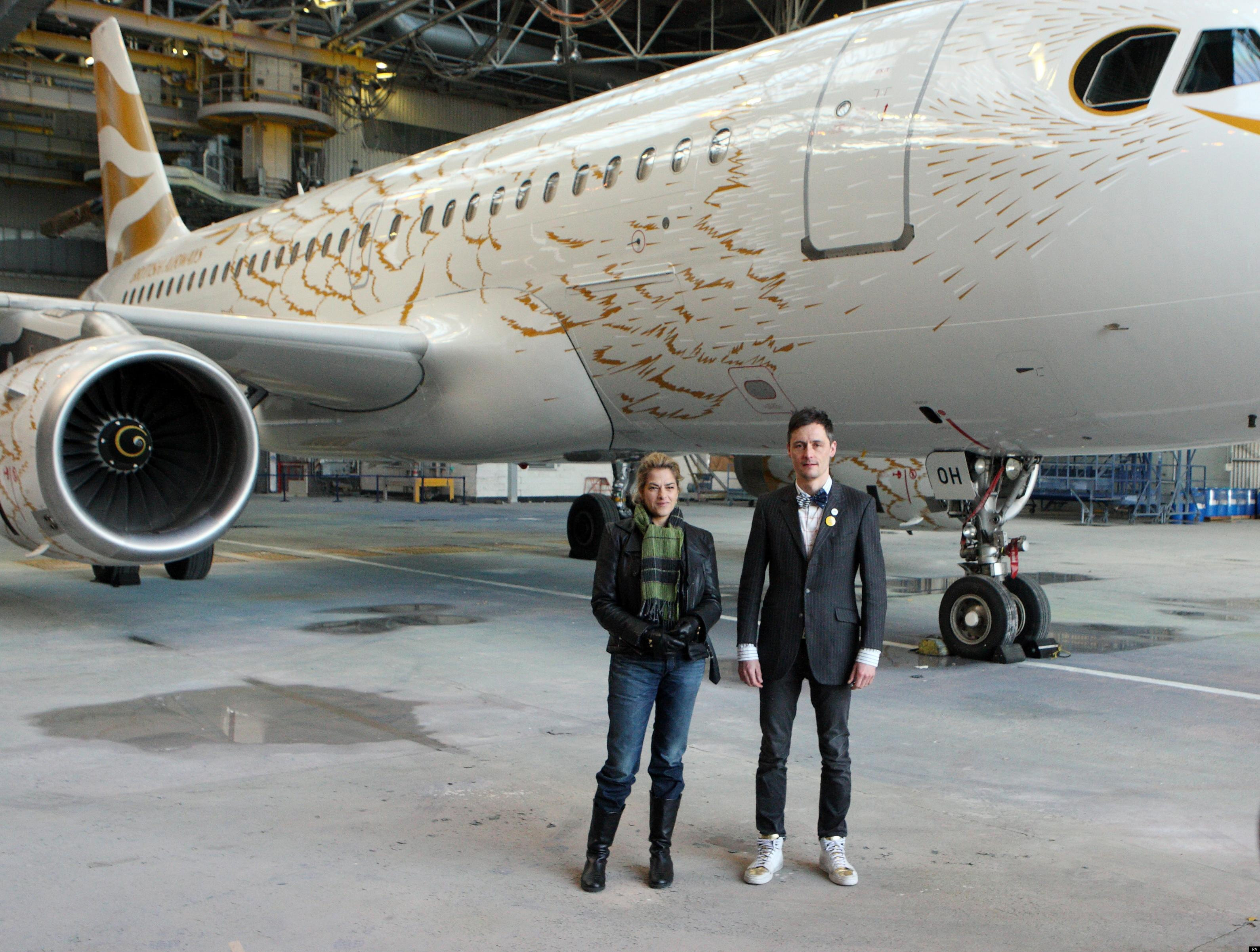 Emin and Anson stand proudly in front of The Dove at Heathrow Airport on Tuesday morning
BA has also unveiled its new Olympic and Paralympic Games-inspired menus, created by Simon Hulstone, under the mentorship of Michelin-star chef Heston Blumenthal.
Simon's dishes take inspiration from the airline's menus dating back to 1948 – the last time the Games were held in London.
Blumenthal, said: "Simon has created an exciting, delicious and well-balanced menu that pays homage to the Games in a clever and subtle way.
"The dishes celebrate our rich history and British talent at its best. As a mentor, chef and friend I'm very proud of what he has achieved."
Simon has created four menus, which will be available on long-haul flights from London Heathrow from July in; First, Club, World Traveller Plus and World Traveller cabins.