Black rhino conservation is a very serious business. Poachers have killed over 300 rhinos in the past year alone, with the price of their horns clocking in at £35,000 a kilogram, and now the species has officially been announced as 'critically endangered' with fewer than 2,000 still alive.
With this in mind, extreme measures are now required from the World Wide Fund for Nature (WWF) and local South African animal charities to transport the remaining animals away from their more dangerous homeland to the safer Limpopo Province.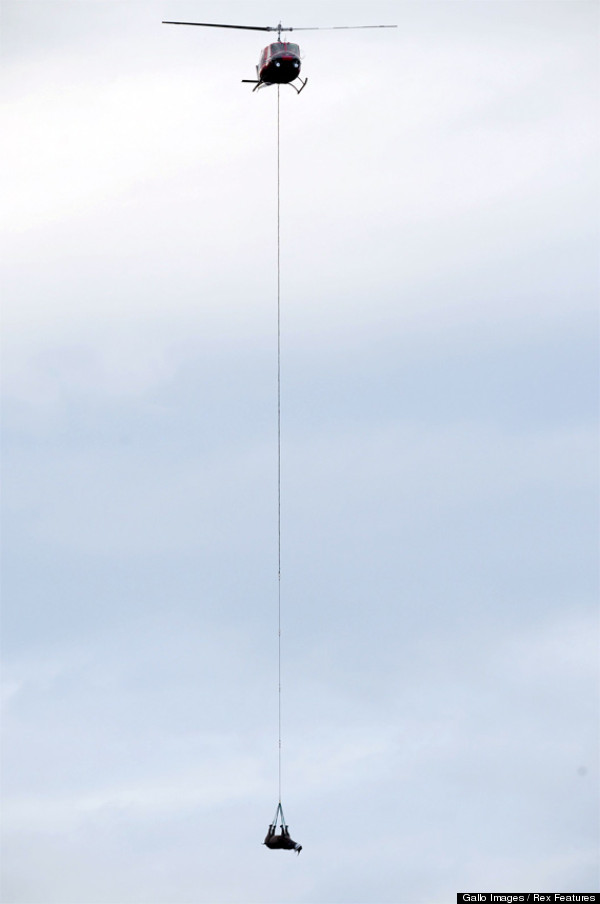 The extreme measures include: blindfolding and sedating the rhino, hanging the rhino upside down from a rope attached to his bound feet, and attaching that rope to a helicopter for a 15-mile trip. This, we are assured, is the far more humane way of moving the animals, as it means they're sedated for less time, reducing the risk of potential medical complications.
The rest of the 10,000 mile journey is done with the rhinos transported on special trucks, but when it comes to the dangerous terrain that's impassable by roads, it's helicopters or bust.
For more details on the incredible journey these rhinos are on, take a look at the WWF video above and at the rest of the astonishing snaps below.