If Rock of Ages wasn't already set to be camp enough, the high-octane film just upped a notch with hair-flicking, air-strumming, groin-stretching... and that's just the pet monkey.
The film, based on the Tony award-winning musical and set for release in June, promises to show star Tom Cruise in a whole new light. Just in the trailer, he bangs out some Bon Jovi, which is a galaxy away from Maverick's soft attempt at You've Lost That Lovin' Feeling in Top Gun.
True, we've seen him play against type before with a tour de force sex guru role in Magnolia, and unrecognisable in a fat suit for Tropic Thunder, but this is something else.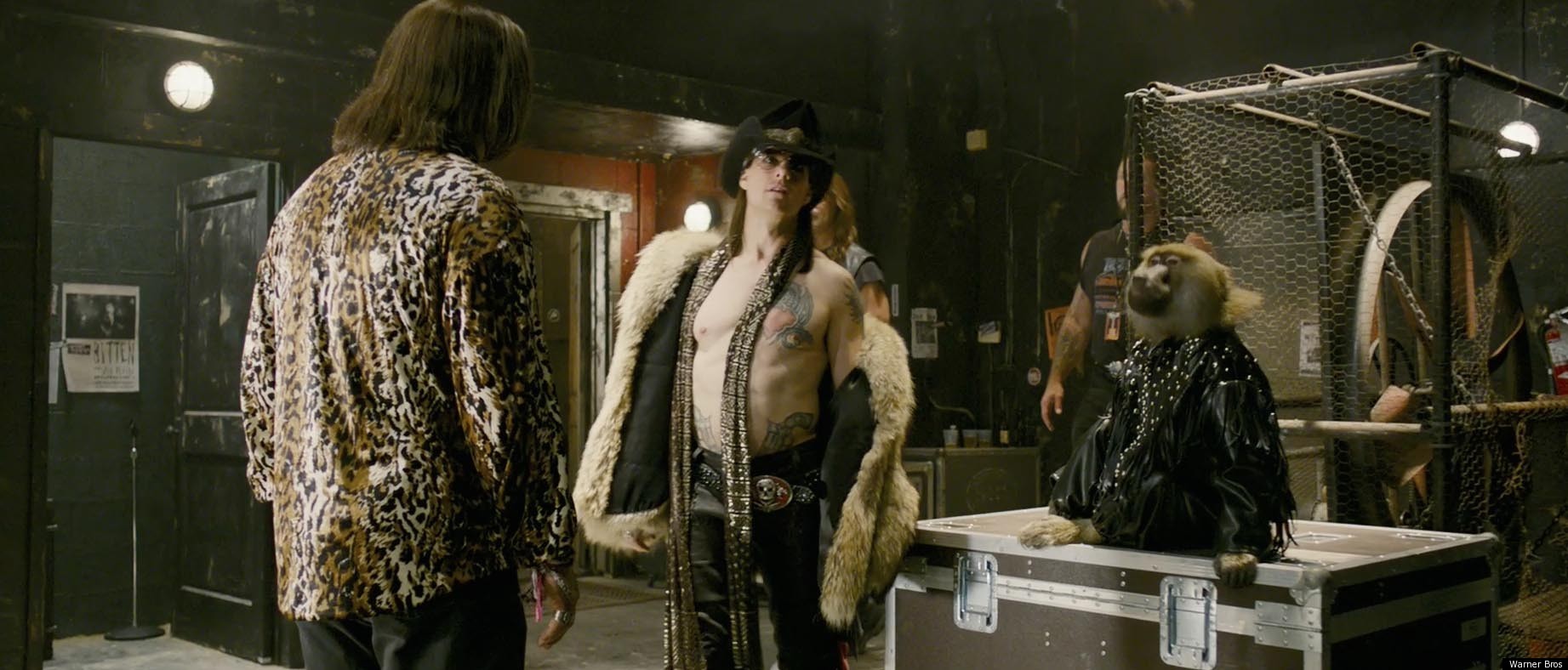 Stacee Jaxx (Cruise) introduces his partner in crime, monkey He-Man
Ably supporting him in his quest to channel his inner Whitesnake are Russell Brand, Julianne Hough, Paul Giamatti and Catherine Zeta Jones. Oh, and a monkey. What's not to love?
As resident scene-stealer Alec Baldwin advises, "This place is about to become a sea of sweat, ear-shattering music and puke... so start drinking... now."
Rock of Ages is in UK cinemas from 15 June, so in the meantime some trailer love above, and some haircuts below...
PHOTOS: "Rock Of Ages" Hairstyles