Tonight BBC One will screen a Gabby Logan-presented documentary on the sexism in football culture.
Logan, nee Yorath, is daughter to Terry, the former Leeds United and Wales footballer. As a consequence, his daughter, like Hayley McQueen and Kirsty Gallagher, has been plagued with accusations of nepotism due to her father's sporting career.
Nevertheless the 38-year-old has acquitted herself as a confident and competent sports presenter for over 15 years, and is well-qualified to comment and chair a discussion on how football's attitude to women has progressed or regressed during that time.
Sexism in the game reached its zenith last season following the reaction to a flurry of comments made by Sky Sports football anchor Richard Keys and commentator Andy Gray.
Keys and Gray off-air but on-air:
Female linesman Sian Massey, Sky Sports News presenter Charlotte Jackson and an ex-girlfriend of pundit Jamie Redknapp were all subjected to lewd language which saw the sexist debate resurface.
Ahead of tonight's broadcast, here are five cases of supposed sexism within the game, outside of Keys and Gray's outbursts.
Sir Alex Ferguson, 1994
The Govanite is as blunt as he is ambitious. And in 1994, he sent a rejection letter to a 20-year-old physio seeking a work placement at Manchester United.
"Most of the players felt that football was very much a male sport and did not really like the thought of females being involved with the treatment of sports injuries within the training complex," the letter read.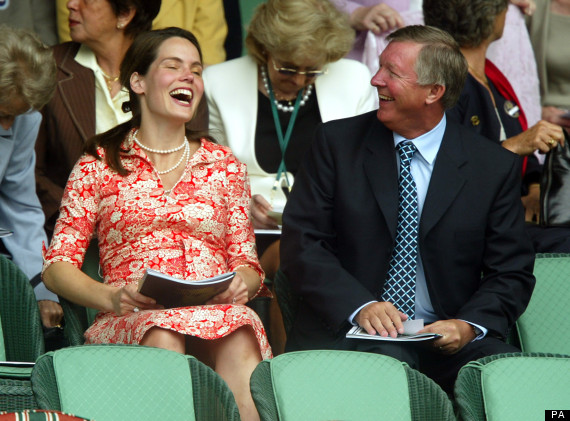 Fergie shares a joke during the women's tennis final at Wimbledon
The unnamed girl, now working at an NHS hospital, was left "hurt and insulted"and unearthed the letter after Keys and Gray were recorded making sexist comments about female linesman Sian Massey.
Sepp Blatter, 2004
The risible Swiss' views on racism and corruption are decidedly frivolous, and that applies to sexism in football too.
"Let the women play in more feminine clothes like they do in volleyball," Blatter suggested as a boost to women's football.
"They could, for example, have tighter shorts. Female players are pretty, if you excuse me for saying so, and they already have some different rules to men - such as playing with a lighter ball. That decision was taken to create a more female aesthetic, so why not do it in fashion?"
It hasn't happened.
Mike Newell, 2006
Luton Town boss Newell launched a scathing attack on female officials in 2006 after his side lost 3-2 to QPR.
The Liverpudlian was furious assistant referee Amy Rayner failed to award his side a penalty and said: "She shouldn't be here. I know that sounds sexist but I am sexist. This is not park football, so what are women doing here?"
The Football Association examined Newell's remarks and he later apologised.
Karren Brady, 2011
Appearing on the programme as an interviewee this evening, it is unclear whether West Ham United's vice-chairman was challenged by Logan over comments made in her Sun column last year.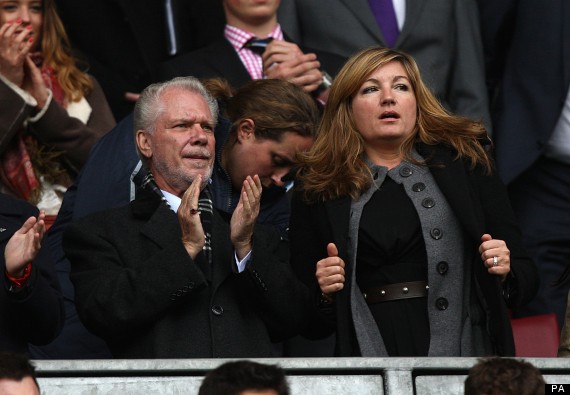 Brady (right) with Hammers co-owner David Gold (helicopter out of view)
"I know more about the offside law than perhaps a girl should," she boasted prior to the Keys-Gray furore which she was caught up in.
Paul Jewell, 2012
Ipswich Town boss Jewell was apoplectic his team were not awarded a penalty at Birmingham when the score was 1-1. His side ended up losing 2-1, and he directed his ire on for female assistant Amy Fearn.
"I think everyone to a man thought it was a penalty. Unfortunately to every man, but not a woman."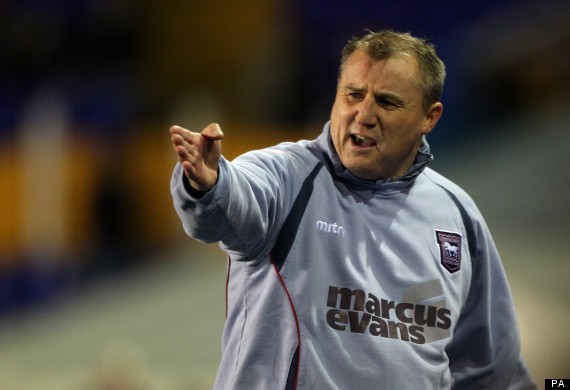 Jewell is appalled
"Although the referee didn't have a good view, the lineswoman, or whatever she's called, had a great view."
Jewell vehemently denied he was sexist and did not face action from the FA.