We already know that Downton Abbey is opening doors everywhere for Sir Julian Fellowes.
His previous success, the Oscar-winning script for Gosford Park, didn't light up his name anything like as brightly as the period drama that has gone from Sunday night British telly to flying off the lips of American network television executives. Winning an Emmy didn't hurt either.
Now, it seems one of its stars is enjoying being bathed in the same Hollywood sunshine, with Michelle Dockery - Lady Mary Crawley, Matthew's squeeze, in common parlance - gracing the cover of next month's Vanity Fair.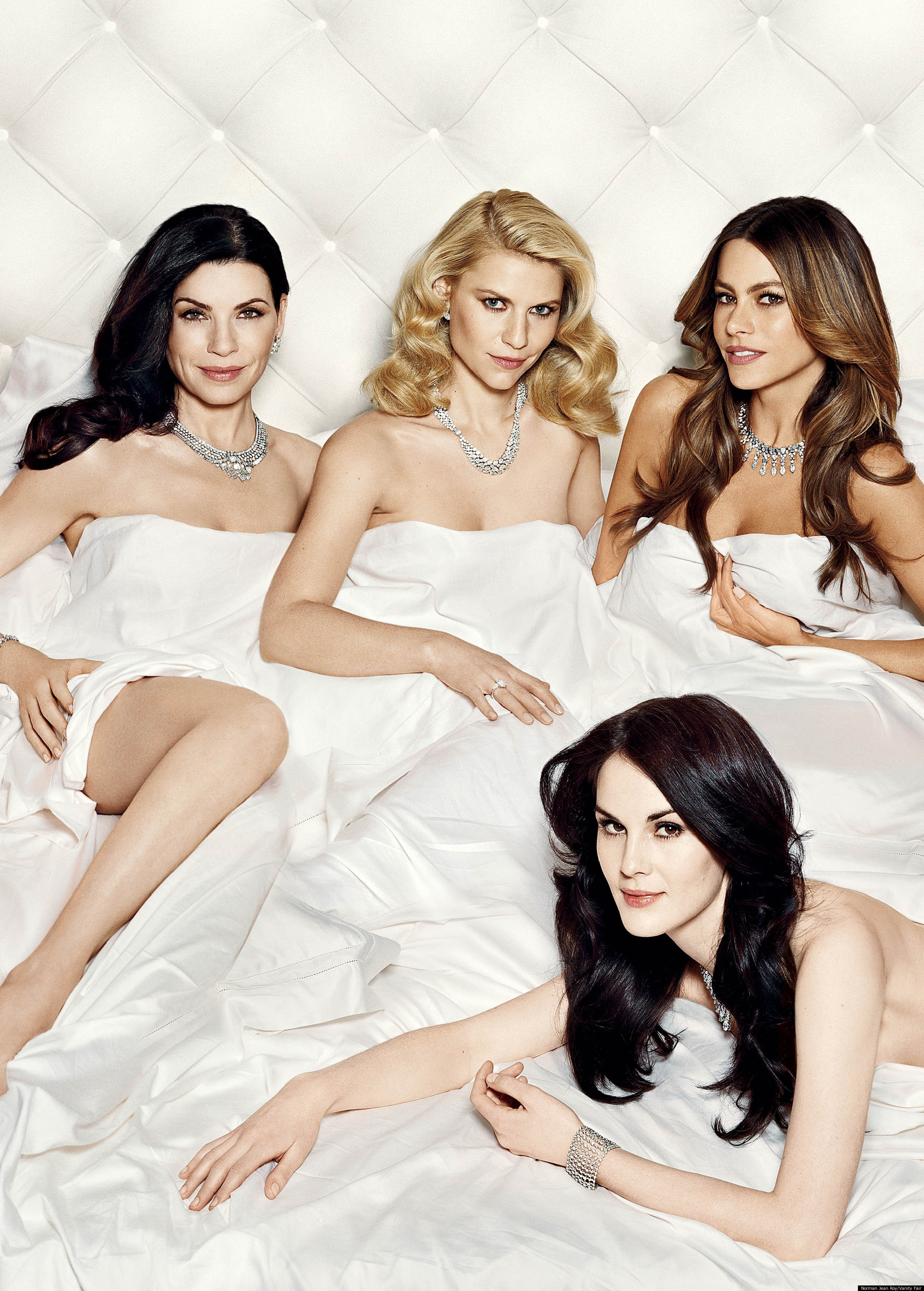 Michelle Dockery (right) with Julianna Margulies, Claire Danes and Sofia Vergara
She's in good company, Julianna Margulies of The Good Wife, Homeland's Claire Danes and Sofia Vergara of Modern Family, all there to honour the argument that much of the screen's best entertainment can currently be found, not at the flicks but on the box.
As James Wolcott puts it in his feature in the magazine:
TV is where the action is, the addictions forged, the dream machine operating on all cylinders. As I write this, the Academy Awards are a few days away, with The Artist the odds-on best-picture winner. Does anyone think The Artist is better than Mad Men?
Read more here, and look out for Dockery on the front of Vanity Fair, on sale in the UK on Friday 6 April.