The competition heats up in this week's episode of The Apprentice when one of the teams of would-be entrepreneurs has to dump their stock of chutney when they overload it with "vicious" chillies.
Lord Sugar challenges the teams on the hit BBC One show to come up with a new condiment that will let them carve "themselves a niche in the marketplace".
Team Sterling opt for a luxury pineapple chilli chutney but their sample batch ends up in the bin after a mix-up with ingredients, leaving the team without any samples to impress would-be buyers.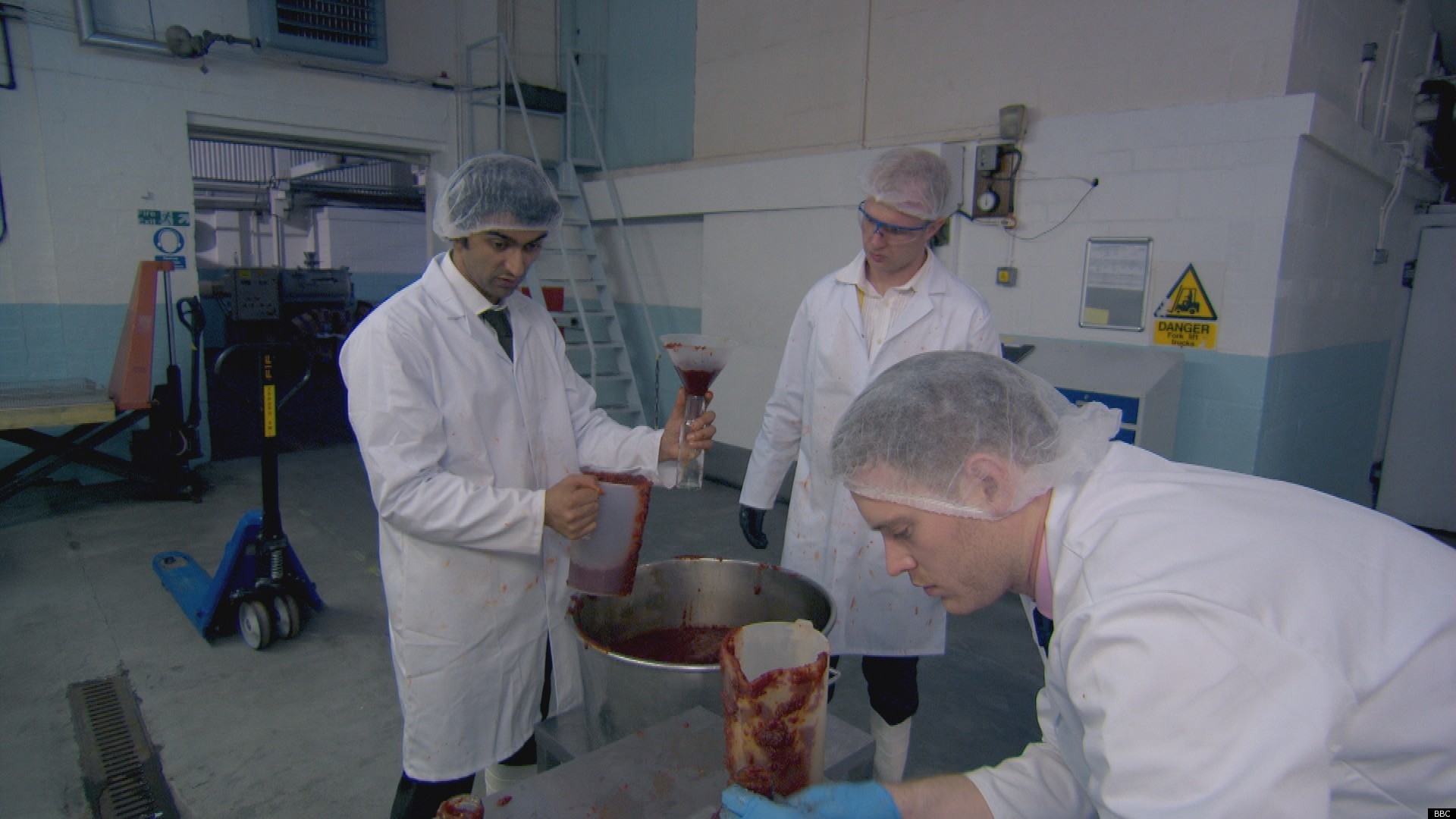 All looking good... until too much chilli makes its way into the mix
Lord Sugar's right-hand man Nick Hewer tells them it has "too much chilli by a factor of three and what we ended up with was a vicious chilli chutney".
All About The Apprentice: Candidate Profiles, Interviews With The First People Fired, Everything You Need For The Hit Show In Our Big News Page
Things are not much better for the other team when they manage to spell the name of their Mediterranean ketchup - Bellissimo - wrong on the labels.
The error is pointed out to them during their pitch, with Lord Sugar's other assistant Karren Brady saying she is "not impressed" by the gaffe.
She said: "If you're going to ask a stockist to put your product in their store, you have got to get it right."
The Apprentice is on tonight on BBC1 at 9pm. Meet this year's contestants in the slideshow below...