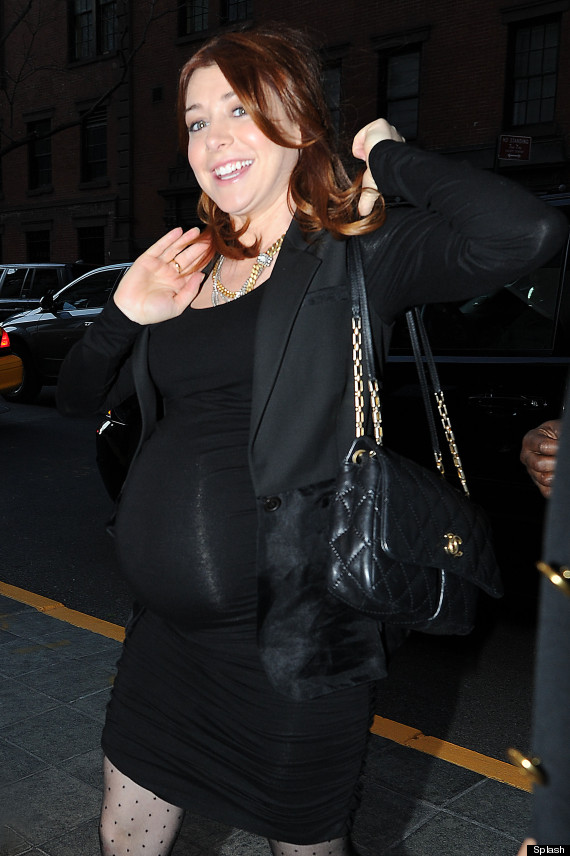 Pregnant American Pie star Alyson Hannigan looked just about ready to pop as she stepped out in New York yesterday.
The heavily pregnant star's baby bump is fast becoming a celebrity in its own right, and confirmed its title as one of the biggest in celebsville (second only to Jessica Simpson's, obv) when Alyson made her way back to her hotel after an appearance on Late Night With Jimmy Fallon.
And carrying that humongous bump around with her is taking its toll, with the actress tweeting: "I know they are there cuz they hurt but I haven't seen my feet in a long time."
Alyson announced she was pregnant with her second child with husband Alexis Denisof in December, after already being parents to three-year-old Satyana.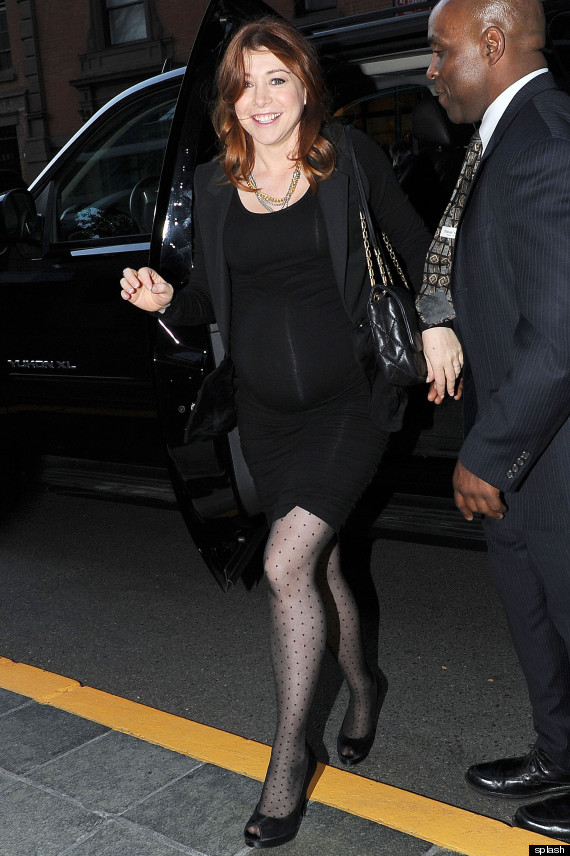 The How I Met Your Mother star is set to return to the big screen later this month when the latest film in the American Pie series hits UK cinemas.
American Pie: The Reunion sees the original cast of the first three films brought back together, and Alyson recently promised fans it wouldn't be a disappointing sequel.
"This is the reunion you would actually want to go to," she told NY Daily News.
"The first time we all came together, the energy was so intense, and we were all so giddy, that you just knew we were in store for something special.
"They definitely had to twist my arm, but when the script finally came in, they really did such a great job. It was really fun to go back in time."
CELEB PICS OF THE DAY