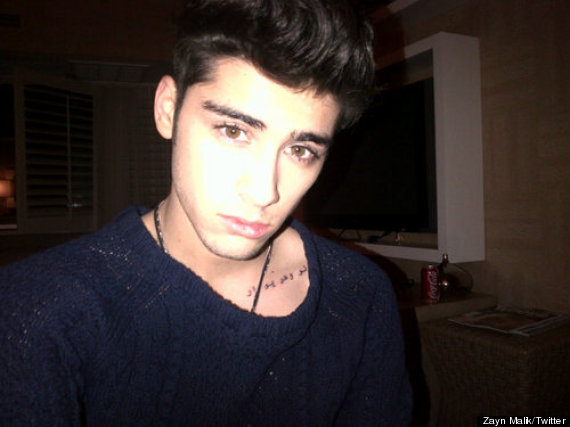 Zayn Malik will be giving Rihanna a run for her money in the tattoo stakes at this rate if he keeps getting inked.
The One Direction star has revealed a line of script just above his chest on his collarbone in a pic he posted on Twitter.
And if you're wondering what it means, it says 'Be true to who you are'. Wise words Zayn, wise words.
The new inking is the latest addition to the boybander's collection which already includes a yin and yang symbol on his wrist, his grandfather's name written in Arabic on his chest and a japanese symbol meaning 'born lucky' on his hip.
>IN PICS: ONE DIRECTION'S FAMILY ALBUM
One Direction Family Album