Katie Price may have recently received a sparkling ring from boyfriend Leandro Penna but the model gave an Easter gift of her own to fans - a close-up image of her behind.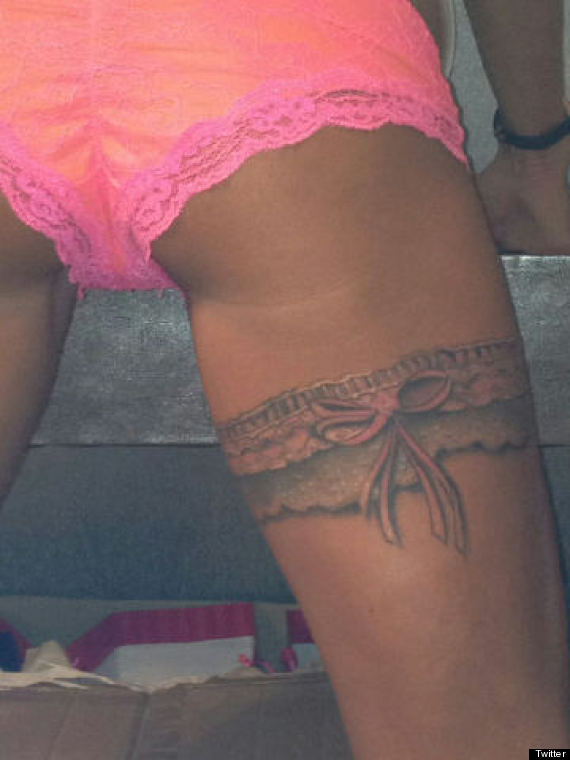 The reality star appears to have forgotten the true meaning behind the springtime religious period as glamour model goddess Katie stripped down to her underwear in celebration.
The self-proclaimed businesswomen wore a pair of bright pink knickers and displayed her nearly complete garter tattoo as she posed for a photograph.
She posted the picture on Twitter, writing: "Nearly finished my tattoo!! Happy Easter everyone xxx"
And whilst the gift may have hit a bum note with her Twitter followers, Katie is more likely to be satisfied with her present from model beau Leandro.
The Argentinian hunk sparked rumours the couple is engaged after presenting his girlfriend with a ring.
Leandro told South American magazine Caras: "I surprised Katie with a sparkly ring. Our story is no longer just a romance. Now we're committed. Katie was very keen for us to formalise something and so was I. We love each other very much which we proved after splitting up and missing each other.
"We decided to get back together... so I bought a ring and I surprised her with it. Luckily, she ­accepted and we are now really happy ­together."
> PICTURE QUIZ: WHOSE TAT IS THAT?