More than 200,000 Titanic-related records have gone online to mark the 100th anniversary of the ship's sinking.
The records have been gathered by family history website Ancestry.co.uk and include lists of the dead and information about survivors.
Those logging on can read the wills of the Titanic's captain, Edward Smith, as well as those of American tycoons Benjamin Guggenheim and John Jacob Astor.
All three were among the 1,500 passengers who died.
Scroll down for pictures of the Titanic memorial voyage on board the MS Balmoral, the National Geographic Museum's 'Titanic: 100 Year Old Obsession' and more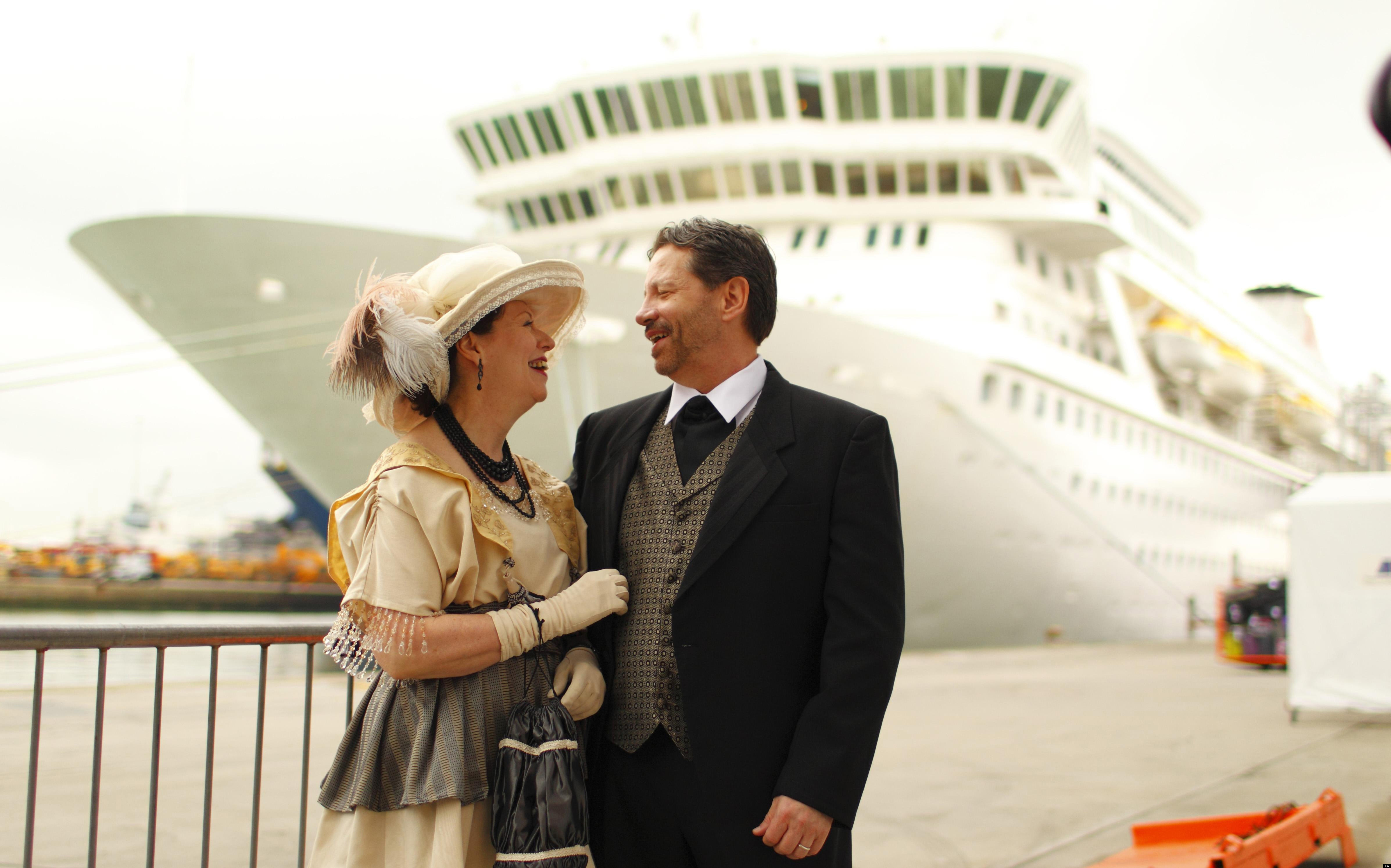 Mary-Beth Crocker Dearing and her husband Tom dressed in Edwardian costume at Southampton docks on Sunday before boarding the MS Balmoral for a Titanic memorial cruise
Other records now online include images of grave headstones of 121 Titanic passengers, more than 329 coroner inquest files, and records of 330 bodies that were recovered at sea.
The new website also has a passenger list from the vessel Carpathia, whose crew bravely battled through the ice-strewn Atlantic to rescue more than 700 survivors.
The collection is free to view until May 31.
MS Balmoral To Recreate Titanic's Voyage 100 Years After The Sinking
BLOG: What Happened To My Grandfather After The Titanic Sank
Titanic: 'Cost Cutting And Poor Quality Materials Sank The Unsinkable Ship
James Cameron Makes One Tiny Change To Titanic 3D - The Stars...
Titanic Anniversary: Crew 'Ignored' Superstitions Before Fatal Voyage
Ancestry.co.uk content manager Miriam Silverman said: "Over the generations, many families may have heard rumours that they had an ancestor aboard the Titanic, or even lost the evidence proving it.
"We're very pleased to be able to offer access to these valuable records for free, enabling thousands to uncover the story of their ancestor's tragic voyage."