Christine Bleakley is no wedding crasher - the TV presenter has denied bribing couples with cash to tempt them to give up their wedding venues.
According to newspaper reports in the star's native Ireland, Christine's mega-rich fiance Frank Lampard has offered £100,000 to a couple in an attempt to get them to switch their wedding day at Galgorm Manor hotel, near the former Daybreak presenter's family home in County Antrim.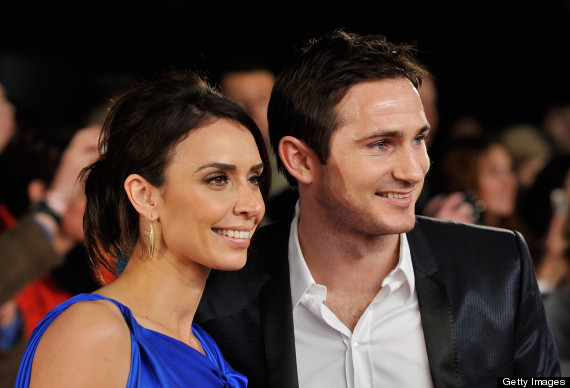 The Chelsea player is also alleged to have offered to pay off another pair's mortgage if they cancelled their wedding at another venue.
But a fuming Christine has been left baffled by the rumours - insisting she'd never try and ruin someone else's big day to get her own way.
She told The Sun: "I'd never in a million years ask someone to move a wedding. Stuff like that makes you out to be a horrible person.
"One hotel even put out a story that I'd paid for an Italian restaurant to be opened in their venue because I wanted that food. I'd never get married there!
"I honestly don't care whether the napkins match the colour of the bridesmaids' dresses. I just want a low-key, relaxed day surrounded by the people I love."
The presenter has already denied reports she will sell snaps of her wedding day to the press.
Speaking to Fabulous magazine, she said: "It'll be a very personal day, so we won't be selling it to a magazine. Absolutely not. Frank and I are both incredibly conscious in front of a camera, and besides anything else, it would be my parents' worst nightmare. My family are so not in this world and it wouldn't be fair on them."
>IN PICS: CELEBS CAUGHT ON CAMERA