 Kim enjoys a swim in the Dominican Republic
What does Kim Kardashian do while on her holidays? Why, pop out in a bikini near some photographers of course!
And here she is doing just that in the Dominican Republic where much of the Kardashian clan were sunning themselves last month.
The reality TV star, who is rumoured to be dating rapper Kanye West, wore a skimpy blue and white bikini as she swam in the pool at her family's luxury villa.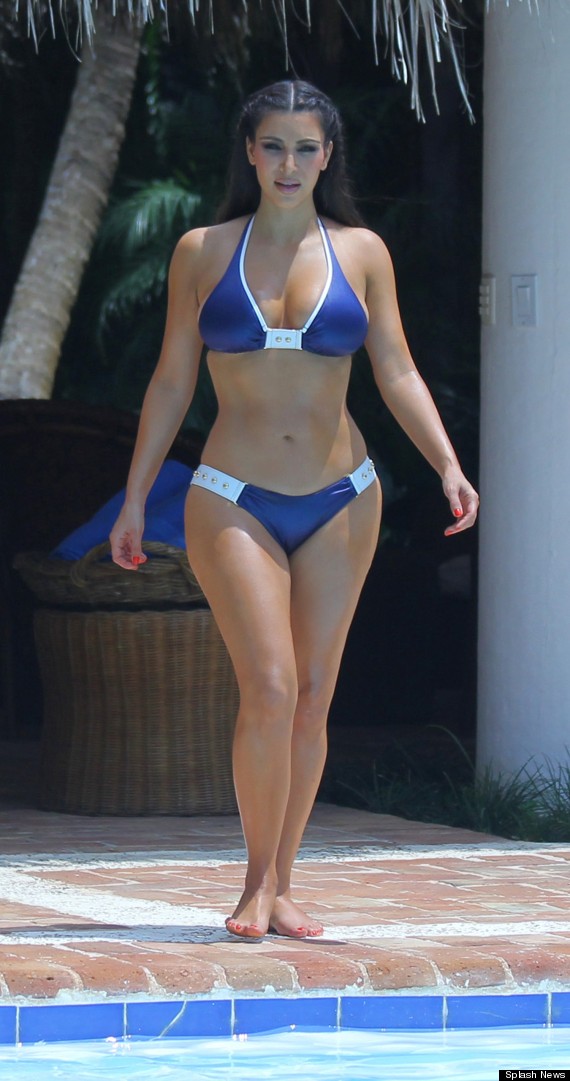 She was later snapped playing with her family, including nephew Mason and sisters Kourtney and Khloe.
What is it about pictures of Kim that gets people glued to their screens quicker than a skateboarding kitten?
The 31-year-old recently passed 1 million followers on photo sharing site Instagram.
No doubt they're all hoping Kim takes another well-deserved break sometime soon.
>IN PICS: CELEBRITY BEACH BABES