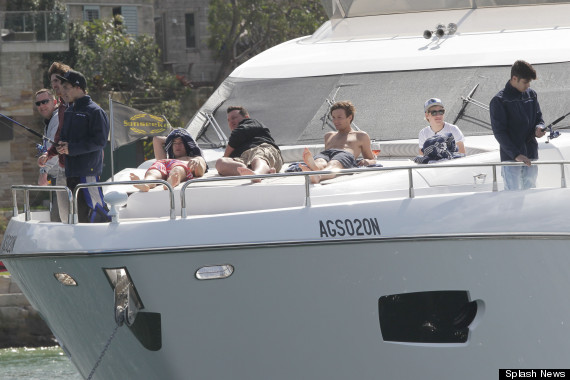 We think this is what's known as living the dream.
The One Direction boys are certainly enjoying their current status as the biggest boy band on the planet. They've conquered Europe and the US and next stop on their mission for global domination is Australia where - as these pics show - they're making the most of what Oz has to offer.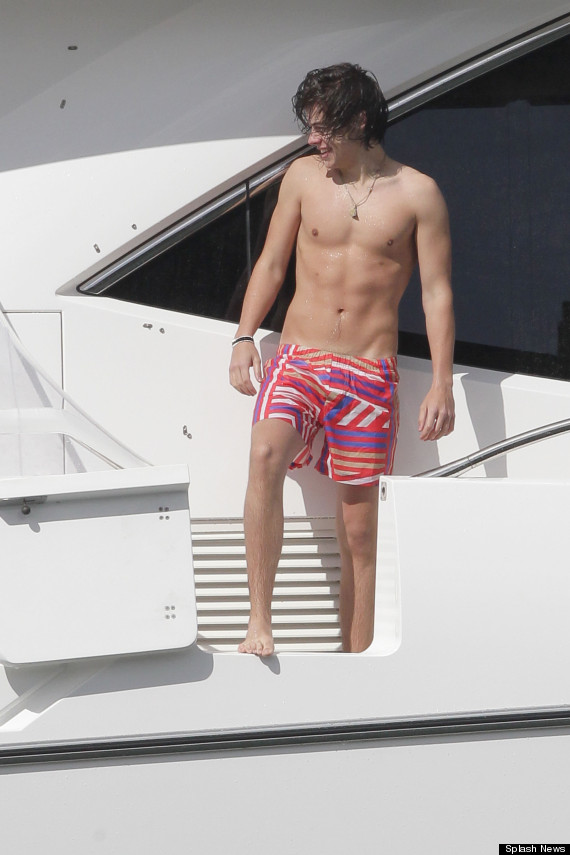 In a rare break from their gruelling schedule, Harry, Louis, Liam, Zayn and Niall spent the afternoon aboard a luxury yacht off Sydney Harbour where they chilled out with some bevvies and went swimming.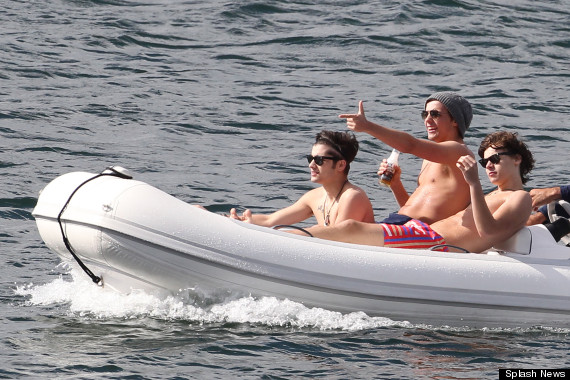 Zayn, Louis and Harry also went for a power boat ride while Liam did some errrm, fishing. Very rock n' roll. Before the boys touched down in Oz, where they are due to perform at the TV Week Logie Awards in Melbourne, parents were warned to keep their children indoors amid fears they could get hurt after organisers said they were concerned about the number of fans expected at the venue.
A spokeswoman told Sky News they were 'expecting the very worse' after a 'trampling warning'.
"We are getting more security and police," she said. "We have seen what this band has caused across the world - they shut down streets in Paris when they appeared in-store recently."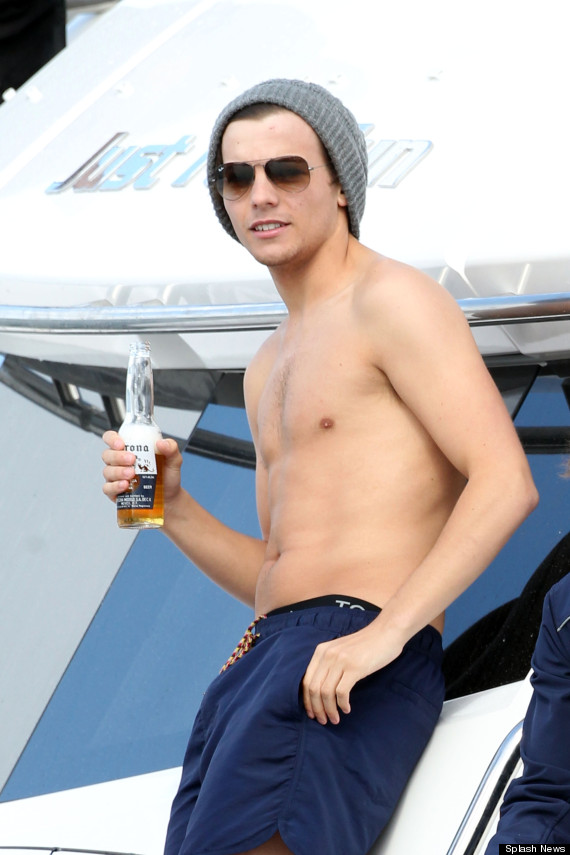 Fans have been told they will not be allowed to camp outside the Crown Entertainment Complex in Melbourne and a radio station have been told to conduct an interview with the band in a secret location.
>IN PICS: ONE DIRECTION'S FAMILY ALBUM
One Direction Family Album