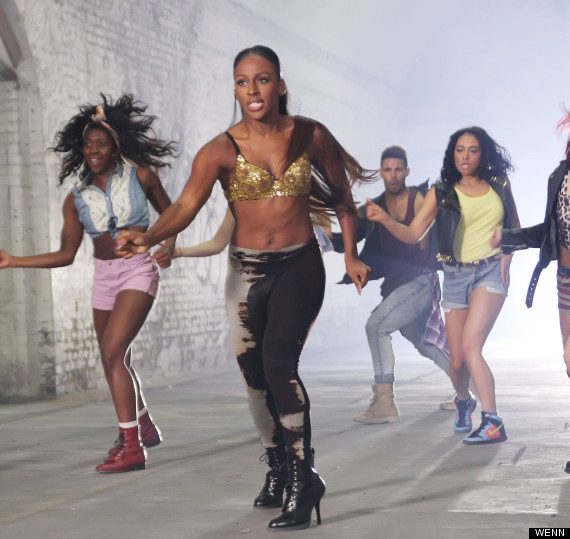 If our boyfriend was a professional footballer (he isn't, but hello, Jermain Defoe anyway) we'd be down the gym twice a day and laying off the carbs permanently, so we can't say we're that surprised to see Alexandra Burke looking seriously fit as on the set of her new video.
These snaps were taken on the shoot for her next single, Let It Go, and there is midriff and ab flashing a-go-go - and with a bod like that, who can blame her?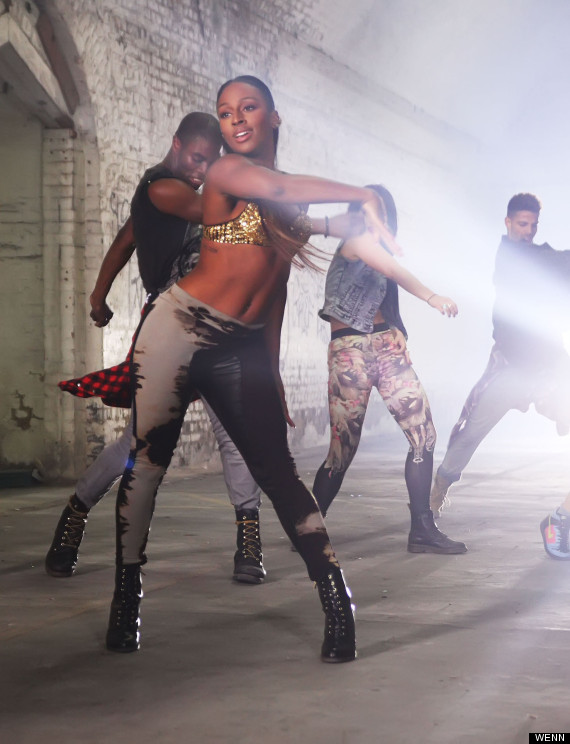 It's the second single to be taken for Alex's soon-to-be-released and as yet untitled second album, which is due out next month. She's threatened to call it Okay Dot Com but we're really REALLY hoping she was joking.
Anyway, back to the vid. It was filmed in an underground car park in London town, which we guess means Alex wants us to see her as an urban kinda gal but we ain't buying it. Not in that sparkly gold bra anyway, which looks more Brentwood than Brixton to these eyes.
>IN PICS: ON THE SET OF ALEXANDRA BURKE'S 'LET IT GO' VIDEO
Alexandra Burke 'Let It Go' Video Shoot