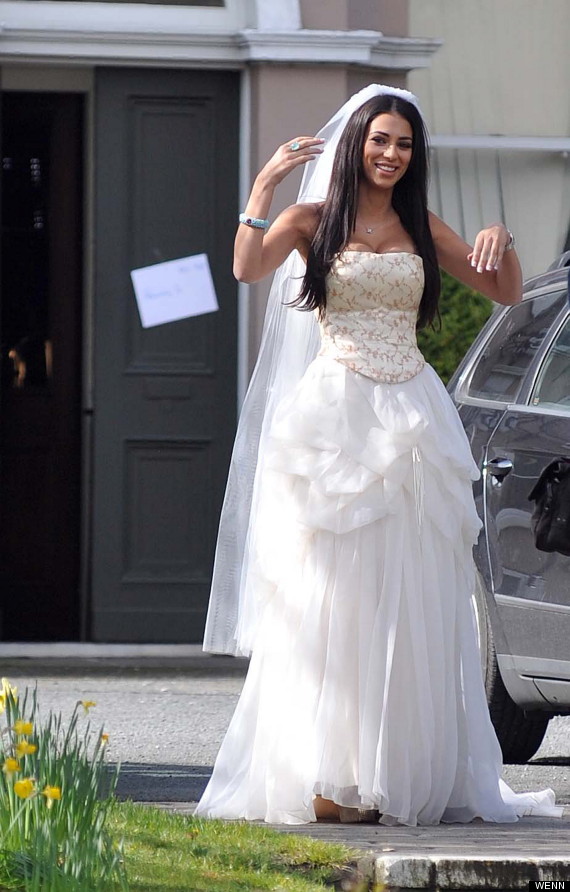 Cast your minds back to January. Yeah, yeah we know that seems like a long time ago now, but if you can delve back far enough you may remember Celebrity Big Brother housemate Georgia Salpa.
That's right - the Irish one with big boobs who had a bit of a love/hate relationship with Kirk Norcross.
Now, far be it from us to say that Georgia is desperately clinging onto her rapidly fading fifteen minutes, but surely she knew that throwing on a wedding dress in front of some baying paps when she's not actually getting married would generate a bit of free publicity?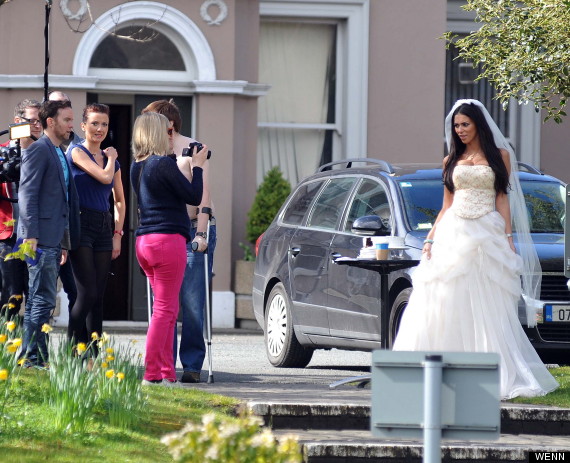 The glamour model was dressed up in full bridal gear as she shot scenes for an Irish TV show yesterday.
She also teased her army of pubescent male fans before the shoot, tweeting she was getting married, along with a picture of her in the dress.
"Getting married today, like my dress," she tweeted.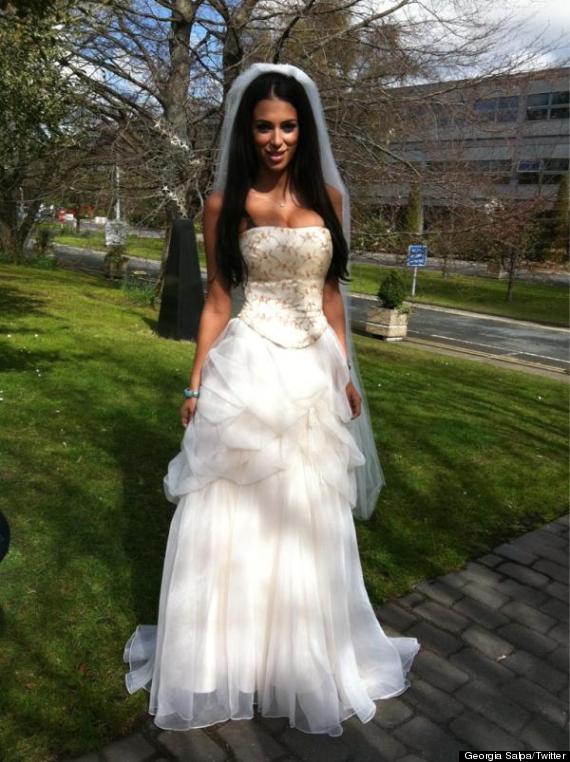 Her fleeting moment as a bride was soon over though and it was back to, well, doing what Georgia Salpa usually does.
She tweeted: "Out of the wedding dress now sitting in the salon, getting my hair extensions out by @CeiraLambert."
We should have guessed.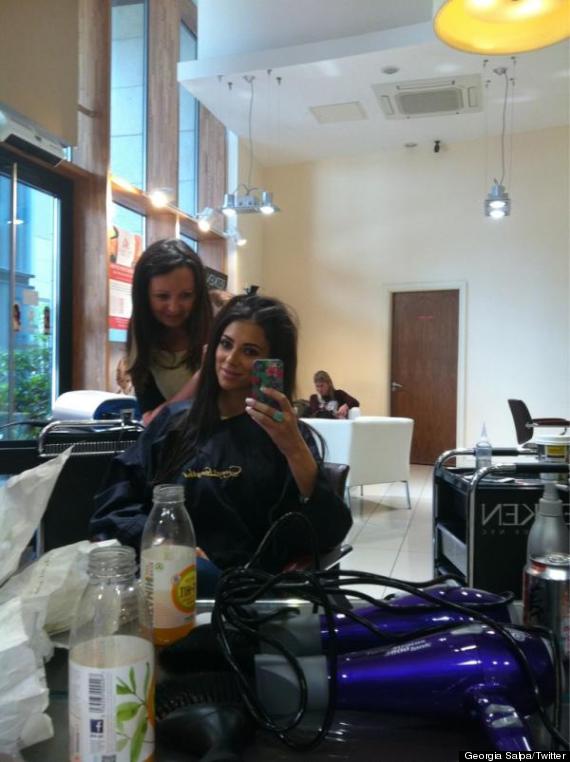 CELEB PICS OF THE DAY