Ever needed a quick pick-me-up with your shopping? Well now you can literally buy Hope - and give money to a good cause.
Two Budgens stores in Crouch End and Belsize Park, North London are selling wooden blocks with 'Hope' printed across them for £1. The landmark pilot scheme allows customers to "buy" the blocks at the till, which they then return, and all proceeds go to the local Alzheimer's Society.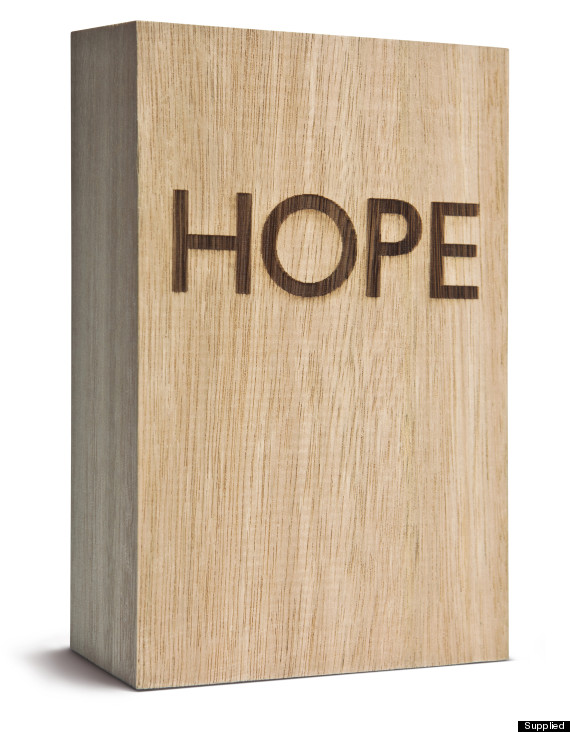 A Hope block, which is about the same size as a box of Maltesers
Alzheimer's Society Community Fundraising Manager, Jennifer Moseley, said the "innovative and quirky" scheme was a simple way to donate to charity: "Dementia is the number one social care issue of our generation – there are currently 800,000 people with the condition in the UK and this is set to rise to one million in less than 10 years' time.
"That's why fundraising is so vital, enabling Alzheimer's Society to continue its work in supporting those affected by dementia today and funding research to find a cure for tomorrow."
The owner of the two branches, Andrew Thornton, told BBC Radio 4's Today programme "over a hundred people" had bought Hope on Wednesday.
Joseph Petyan, Executive Partner at JWT London, the advertising agency who teamed up with Budgens to create the scheme said he hoped the initiative would "revolutionise the way people think about making a charitable donation.":
"The aim is for Hope to become a part of people's everyday lives and something as regular as buying everyday grocery items."
Tweeters reacted enthusiastically to the "fantastic" news. But do you think it's a good idea? Let us know in the comments.