Nicolas Anelka, dubbed "Le sulk", has been appointed player-coach of Shanghai Shenhua.
This is the same Anelka whose outburst at Raymond Domenech ("Go f**k yourself, you son of a whore", he allegedly said) instigated France's mutiny at the 2010 World Cup. What could possibly go wrong?
He will aid fellow compatriot and ex-Fulham boss Jean Tigana, whose Shenhua side have won just one of their opening five games in the Chinese Super League, leading to speculation Tigana may be sacked.
An Anelka smile is as rare as a day without Mario Balotelli in the headlines. He played for Arsenal, Liverpool Manchester City, Bolton and Chelsea in England, and has amassed £85.8m in transfer fees.
His latest career path is undoubtedly the most bizarre however. So in tribute to the mercurial Frenchman, here are some of football's weirdest professional moves.
ALLAN SIMONSEN MOVES FROM BARCELONA TO CHARLTON, 1983
The former European player of the year was forced to leave Catalonia after Barca signed Diego Maradona, thus bowing to the rules regarding the number of foreign players. So where would one of Europe's best attackers go? Back to the Bundesliga? Serie A? No. Financially crippled Second Division club Charlton, whose prospects on the pitch were even more ominous than those off it. Simonsen bagged nine goals in his first 16 games, however the club were unable to pay his wages and sold him on to Vejle.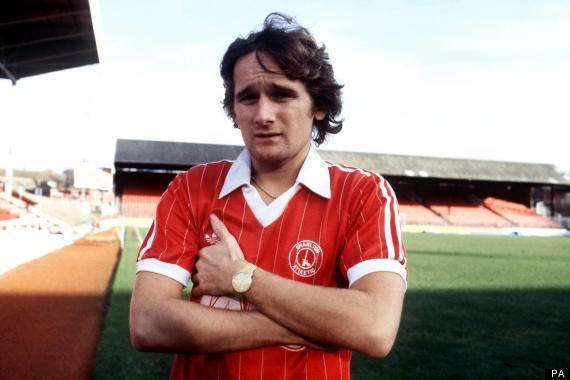 "You didn't tell me it would be this cold."
JULIEN FAUBERT TO REAL MADRID, 2009
To quote Jack Nicholson in The Departed, "How the f**k did this happen?" Faubert, injury-prone and ineffectual at West Ham, somehow landed the gig of playing for the biggest club in the world on loan. And the spell was a comical one. He missed training as he thought he'd been given a day off and was pictured asleep on the substitutes bench during a match against Villareal.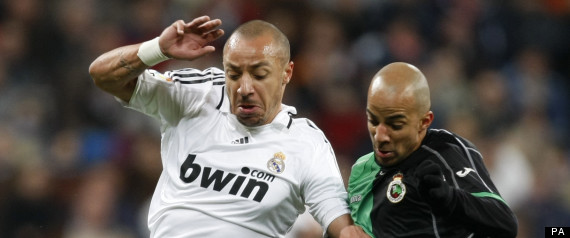 The dream is real.
SOL CAMPBELL SIGNS FOR NOTTS COUNTY, 2009
Campbell Campbell left Portsmouth in July 2009, and signed a five-year deal with League Two side County the following month. Recently the subject of a takeover by a Middle Eastern consortium (££), they also appointed Sven-Göran Eriksson as director of football (££££).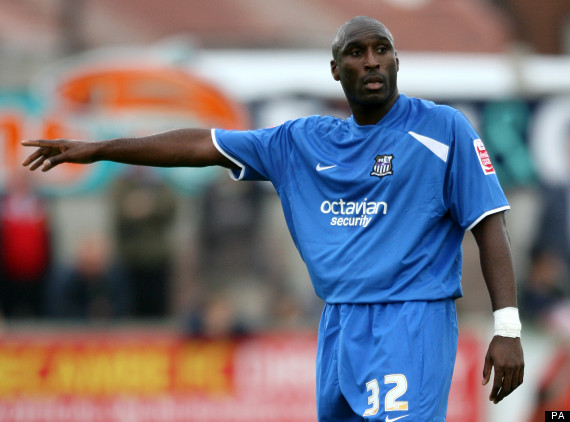 "The exit's this way, yeah?"
Campbell made his debut for the Magpies in a 2–1 defeat to Morecambe at Christie Park on 19 September and then three days later walked out of Meadow Lane.
MANCHESTER UNITED SIGN EX-VAGRANT BEBE FOR £7M
Quite how this transfer wasn't investigated is as mysterious as a Sherlock Holmes novel. Sir Alex Ferguson had never seen Bebe play, yet shelled out €9m for him - €3m ending up in the pocket of agent Jorge Mendes.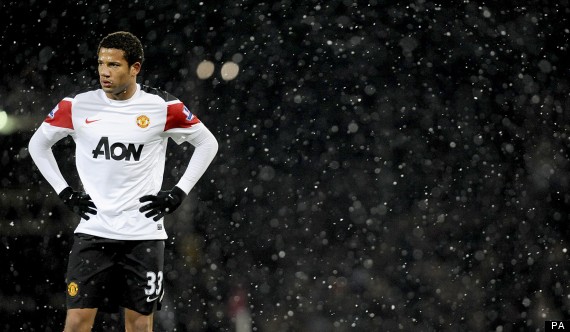 Out in the cold.
But Bebe has made it into the all-time United XI. Of worst players ever.
TERRY CONNOR APPOINTED INTERIM WOLVES MANAGER, 2012
Accused of no ambition by supporters, club owner Steve Morgan and chief executive Jez Moxey, the two who sacked Mick McCarthy and were then snubbed by four managers, settled on the silent and benign Connor for caretaker duties. Wolves have taken one point from a possible 24 in their eight games since his appointment. Like the Titanic, they are a sinking ship.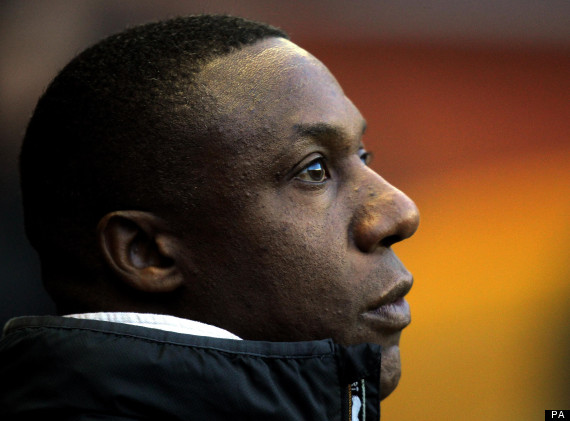 "What would Mick do?"