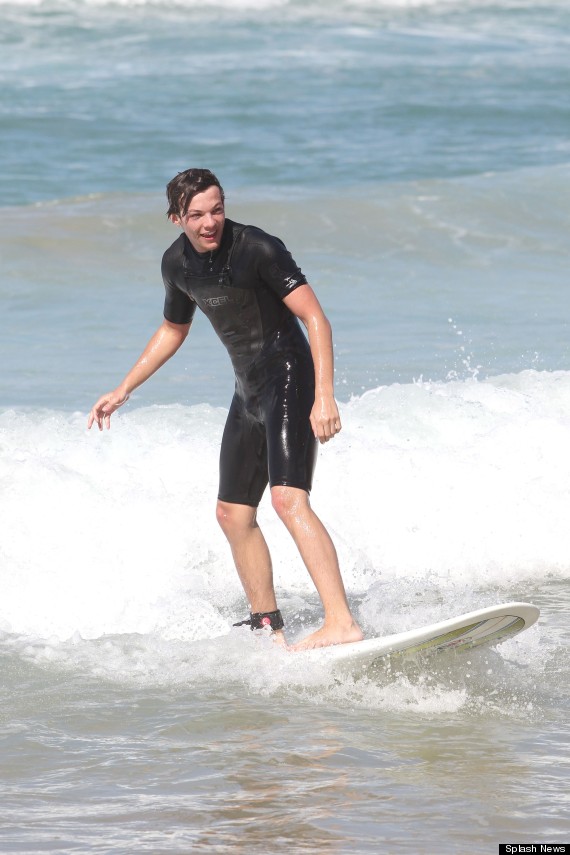 Those One Direction boys are certainly embracing all things Oz during their trip Down Under.
If they're not cracking open a beer in the Antipodean sunshine, they're savouring some of Australia's finest cuisine (although, try telling Niall Horran that).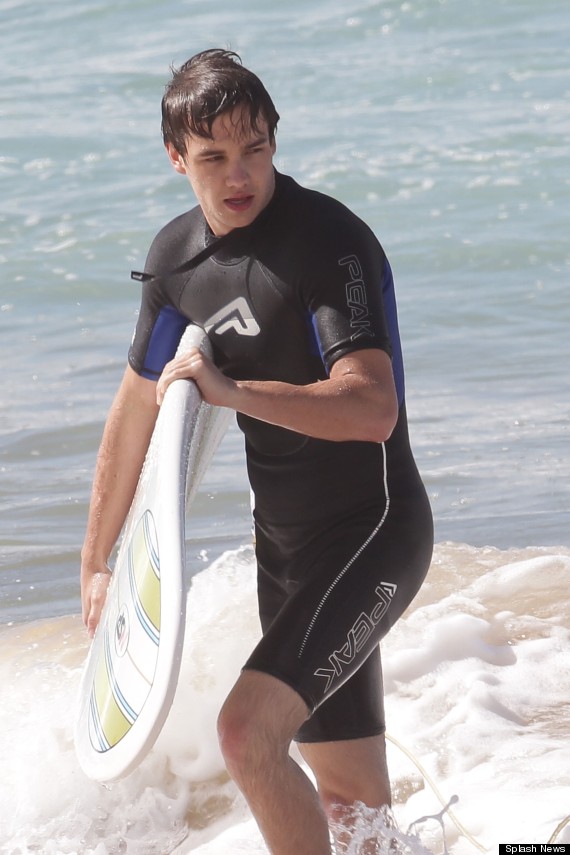 Now the lads - well two fifths of the band at least - have been trying on the Aussie surfer dude look for size.
Louis and Liam took to the waves of Manly Beach, Sydney yesterday for a crash course in surfing.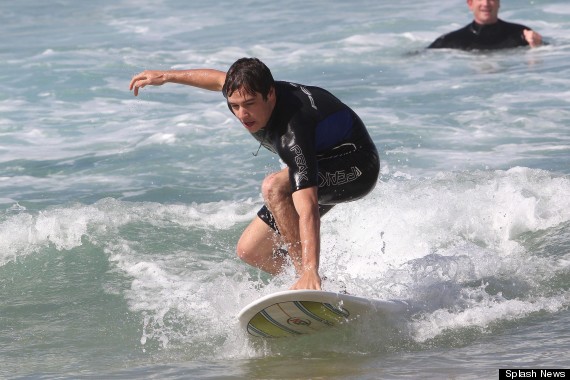 Liam certainly looked the part but his skills on the board weren't quite so hot. Louis on the other hand took to it like a errrm, One Directioner to water - properly rubbing his bandmate's nose in it by gliding to shore while pulling his best comedy boyband pose.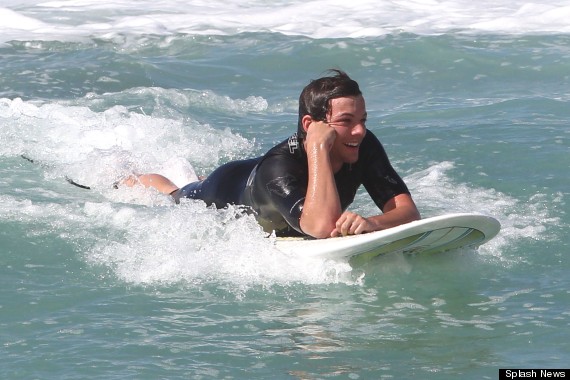 Nobody like a show off, Louis.
>IN PICS: ONE DIRECTION MANIA HITS AUSTRALIA
One Direction Mania Hits Australia